Councillor Doug Pullen's New Year Message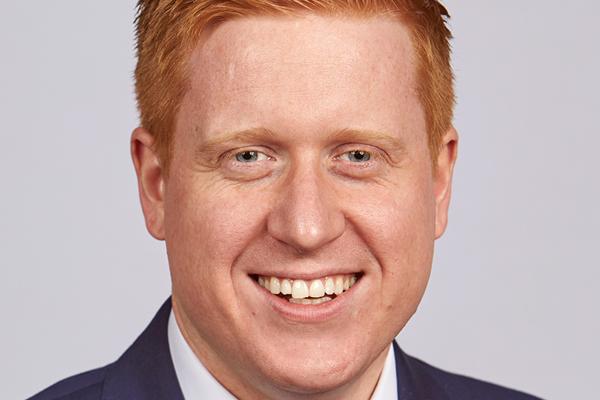 2022 promises to be an exciting year for our district and for the council, despite the challenges we still face as a community through the ongoing pandemic. We will see a number of projects and initiatives take a significant step forward during the year and I wanted to share some of my anticipated highlights with you.
Regeneration and engagement are recurring themes for us this year and beyond. I'm looking forward, as I'm sure many residents are, to seeing visible progress of the Lichfield City Centre Masterplan. In the coming weeks we will share the proposed usage mix for the Birmingham Road site which will include housing, leisure, retail and office space and form the blueprint for development of the site in the coming months. I also look forward to the car parking strategy start to be delivered including the introduction of messaging signs to direct people to parking spaces and electric charging points in some of our car parks.
Reducing our impact on the environment will become ever more of a priority. Later this month we will launch a two-phase strategy. In the first phase setting a roadmap for us to achieve a net zero status by 2035 through a mixture of directly reducing our emissions where we can, and offsetting our impact where we can't. The second phase will be engaging with the rest of the district over the broader Lichfield carbon footprint and how we can achieve net zero status by 2050. We've made a great start with a £1 million project to reduce the carbon footprint of Burntwood Leisure Centre completed last year and have teamed up with Severn Trent to plant several Tiny Forests around the district as part of a project associated with the 2022 Commonwealth Games.
Continuing the theme of engaging with residents and businesses, 2022 will see us begin work in collaboration with our partners and the community to create a long-term strategic plan for Lichfield District based on data highlighting and localising the detail of the challenges we face, and on a new relationship between community and local government, where co-creation of solutions takes the lead. I'm confident people will want work with us on both the plan and defining the solutions to shape the district for the future.
An area where we have always had strong support from residents is for re-cycling - we currently recycle around 50% of the waste we collect from people's homes but I have ambitions to increase this amount over the next few years initially to 55% and then up to around 65%. Later on this year, working alongside other Staffordshire local authorities, we will be to be changing the way that recycling is collected which will start to increase the amount of material collected and that can be recycled.
Towards the end of 2021 you may have heard us start to talk about a major programme of change for how the council delivers its services to the local community. Our Being a Better Council programme will make us more efficient, help us use technology more to serve our customers where that is more helpful to them and improve the way we engage with our local communities to shape the future of the district and the services we deliver.
It will be a busy year ahead and I look forward to reporting back on progress throughout 2022.