Council seeks views to help set next year's budget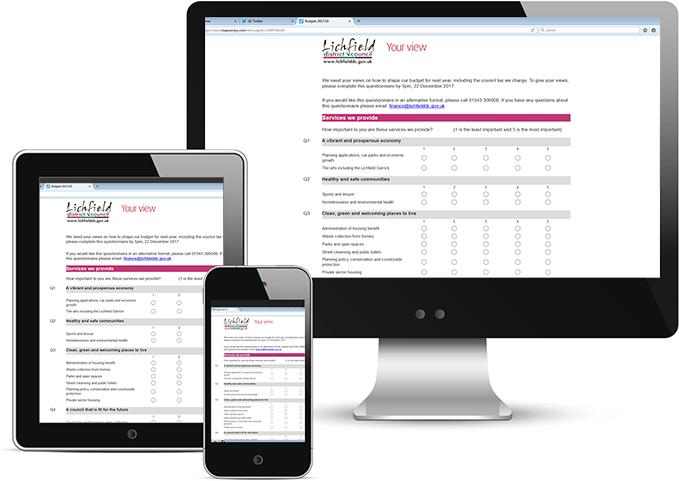 Lichfield District Council is asking its 100,000 residents to give their views to help shape its budget.
This financial year, the local authority will have spent just over £10 million on local services. It receives just over £6 million in council tax to help fund this, and the rest is funded through business rates, the New Homes Bonus and other grant income.
The government has been reducing the amount of core grants it distributes to local councils each year, and these will be stopped altogether in the next financial year. This means Lichfield District Council faces significant and ongoing challenges, and will need to find further savings or generate more income to provide the same level of services.
Councillor Mike Wilcox, Leader of Lichfield District Council, said:
"Due to the funding cuts, we need to find more savings and generate more income. This is why we're once again asking local people across the district to give their views through an online questionnaire on what our funding priorities should be, where we could reduce spending, and ideas on how to increase income.

"We're also asking what council tax increase we should consider for next year, and give a range of options to choose from."
The Your View questionnaire is available to fill in online until 5pm on Wednesday 21 November 2018.