Lichfield city centre resident survey now open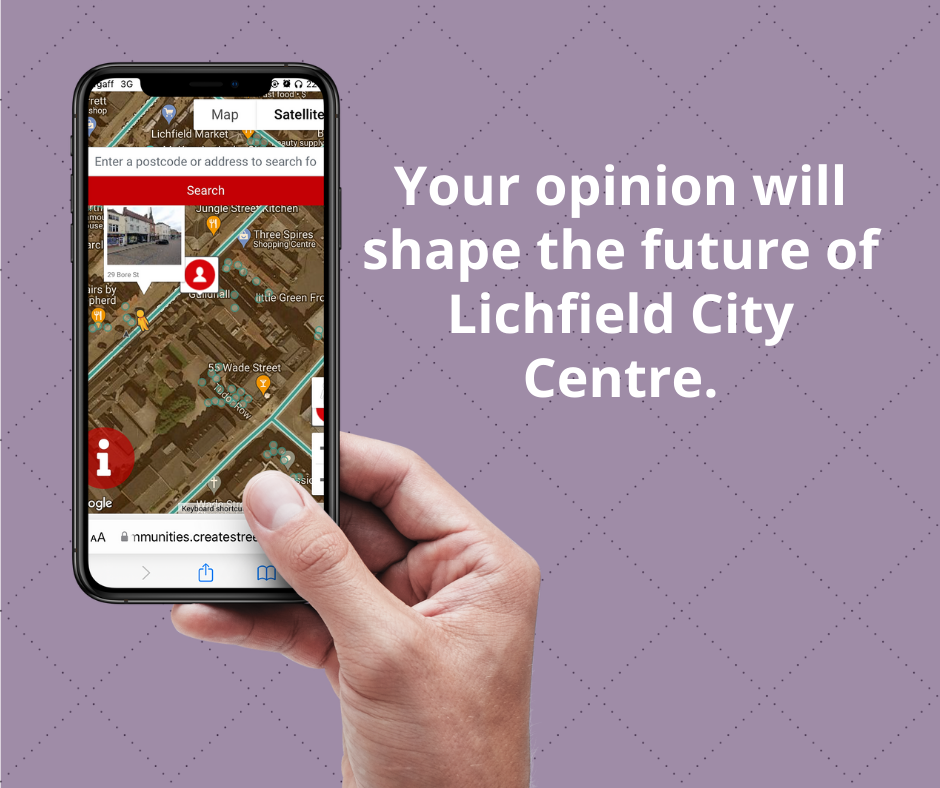 The city centre redevelopment plan is now seeking residents' opinions before Lichfield District Council approaches architects, designers and businesses to build detailed plans for the Birmingham Road/Frog Lane area of the city.
Prize-winning design consultancy Create Streets has been appointed to launch the innovative, interactive digital survey to ask the people of Lichfield for their views on what any new city centre buildings should look like and how they should complement the existing infrastructure.
The survey is live on the website.
Leader of the Council, Councillor Doug Pullen encourages as many people as possible to take part:
"I want to ensure that everyone has the opportunity to contribute their thoughts to the survey considering the design and feel of the new development.

Lichfield is already a fabulous place to live, work and visit, but we need to ensure that any new buildings reflect the strong cultural heritage and that we co-create spaces that are attractive and in keeping with our beautiful city.

The residents of Lichfield are the best people to ask. We will look at every single comment made in the survey and all opinions will be taken into account as we further the plans."
The survey will be open for four weeks and the results will be shared over the summer.