Birmingham 2022 Queen's Baton Relay to visit Lichfield District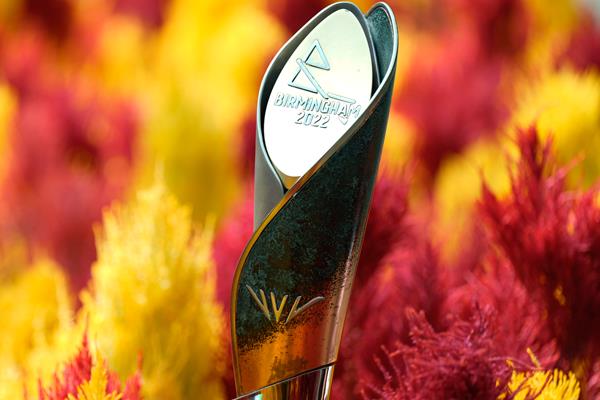 The Birmingham 2022 Queen's Baton Relay is confirmed to visit Lichfield District on 20 July during its final journey through England this summer, as the full route is revealed.
Birmingham 2022 is hosting the 16th official Queen's Baton Relay – a journey which brings together and celebrates communities across the Commonwealth during the build up to the Games. In England, the Queen's Baton Relay will provide the opportunity for communities to experience the excitement for Birmingham 2022, as the 11 days of showstopping sport nears ever closer.
The Queen's Baton Relay is set to travel the length and breadth of England for a total of 29 days, before culminating at the Opening Ceremony for Birmingham 2022 on 28 July.
On 20 July, Lichfield District will officially welcome the Baton at the National Memorial Arboretum near Alrewas, in Kings Bromley, Lichfield city, Burntwood, Chasetown and Chasewater.
Councillor Iain Eadie, Lichfield District Council's Deputy Leader and Cabinet member for Economic Development, Leisure and Local plan, said:
"I am delighted the Queen's Baton Relay is running through Lichfield District. This is great news and is bound to create enormous excitement during the run up to the Commonwealth Games.

"People across Lichfield District will be able to experience the buzz of Birmingham 2022 right here in their own communities by joining in the relay celebration.

"​I am really looking forward to seeing the baton as it passes through our District and supporting the local people who have the opportunity to carry it on its journey."
Phil Batty, Director of Ceremonies, Culture & Queen's Baton Relay, said:
"Whilst the Baton has been travelling across the Commonwealth, we have worked closely with Local Authorities in England to devise a route that engages with hundreds of communities, passing sport venues, historic sites, local schools and Areas of Outstanding Natural Beauty.

"Yet the Queen's Baton Relay is far more than just a journey. It symbolises connecting people from every corner of the Commonwealth, celebrates Batonbearers who take on challenges, and marks the countdown to the biggest sporting event in West Midlands history. And by the time the Baton returns to England for the final leg, 71 nations and territories will have already experienced the magic that comes with it.

"We hope that communities across the country join the excitement, attend events near them, line the streets to cheer on our incredible Batonbearers and celebrate the Birmingham 2022 Commonwealth Games."
Commonwealth Games Federation President Dame Louise Martin DBE said:
"The Queen's Baton Relay symbolises hope, solidarity and collaboration across the Commonwealth at a time when it is needed most. It continues to inspire people wherever it goes and creates huge excitement for Birmingham 2022 as it journeys towards the Commonwealth Games Opening Ceremony on July 28."
For more information visit the Queen's Baton Relay website.