Travellers on open space in Lichfield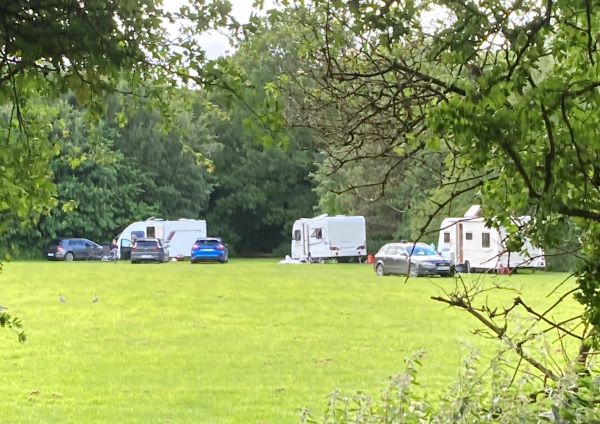 Lichfield District Council is working with Lichfield Police and other agencies to remove a group of travellers occupying an area of open land in the city.
The travellers arrived yesterday (25 May) and are currently situated on land off Curborough Road opposite Stychbrook Park.
Members of the council's Parks Team, together with officers from Lichfield Police have visited the site today (Thursday) to assess the situation.
Lichfield District Council will be serving a section 77 notice to the travellers tomorrow and seeking a court order for their eviction from the site.
Councillor Andrew Smith, Cabinet Member for Leisure, said:
"Following reports that travellers were occupying land at Curborough Road we took immediate action, in conjunction with the police, to see that they are removed.

"A notice is being served tomorrow and a court order is being sought for their eviction from the site.

"We work hard to ensure that our parks and open spaces remain available and safe for use by the general public.

"We wish to thank Lichfield Police for their assistance in this matter."