Book prime seats for Lichfield Proms in Beacon Park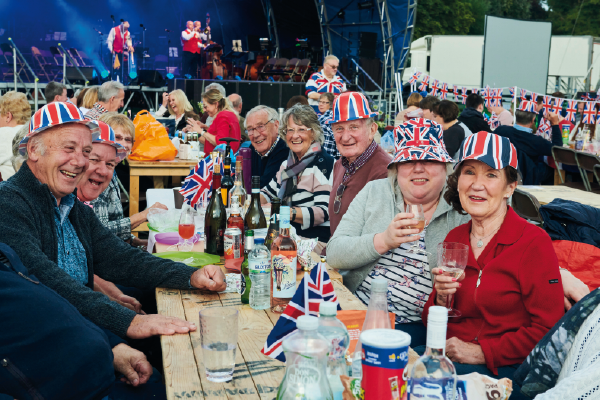 With Lichfield Proms in Beacon Park less than three months away fans now have the chance to book prime seats for this much-loved event.
The Proms, on Saturday September 3, is expected to again draw in excess of 10,000 people all eager to enjoy a wonderful evening of rousing music in the twilight.
Featuring performances from local musicians, a symphony orchestra, singers and closing with the perennial favourite Land of Hope and Glory accompanied by a fireworks display, this is an event not to be missed.
Prime seats offering Proms-goers an outstanding musical experience are available now.
They can be booked for parties in multiples of four and six and will be set around a table in front of the stage in Lichfield's beautiful Beacon Park – perfect for enjoying picnics!
Meanwhile the Food and Fun Zone will offer food for purchase and attractions to keep children entertained.
Councillor Andy Smith, Cabinet Member for Leisure, said:
"Lichfield Proms in Beacon Park is always a highly anticipated family event drawing people from across the district and further afield.

"Booking seats will give you and your party a prime position to enjoy what is one of the most popular events in Lichfield's calendar."
Book your Lichfield Proms Prime Seats, at £15 per seat for tables of four and six, until Friday 26 August.