Join the Queen's Baton Relay celebrations in Lichfield and Burntwood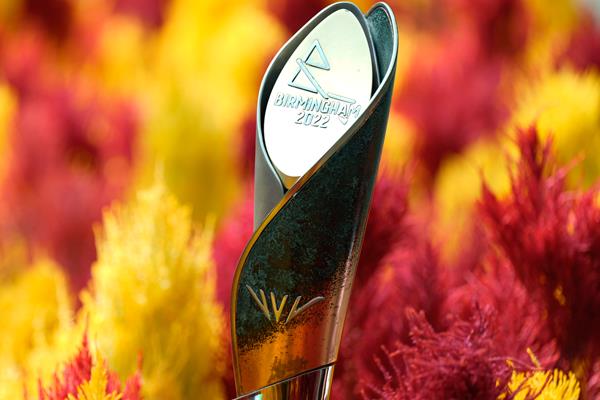 Everyone is welcome at celebration festivals being held to mark the passage of The Birmingham 2022 Queen's Baton Relay through Lichfield district.
The relay, which has visited 72 nations and territories heralding the Commonwealth Games in Birmingham this month, arrives in Lichfield next Wednesday 20 July.
Batonbearers will carry this special symbol of unity and collaboration in Lichfield, Burntwood and at Chasewater.
This is an historic occasion and in the relay's honour our Active Lichfield team, in partnership with Freedom Leisure's Active Communities Team, has organised celebration festivals at both Lichfield's Beacon Park and Chasewater Country Park.
These will feature pop-up taster activities for people to try and the opportunity to see the Baton on its journey.
The Beacon Park celebration will run from 11pm to 1pm (arrival is recommended between 11am and 11.30am) and features taster sessions in Soft Archery, PANNA (1v1 football), Soft Javelin, Tennis, Mini Hurdles, New Age Bowls and Spikeball. The Queen's Baton is expected at around 12noon.
Perry, the Commonwealth Games official mascot, will be at the Chasewater Country Park celebration running from 1pm to 3.30pm (arrival is recommended between 1pm and 1.30pm).
The Baton is expected around 2pm and there will be taster session in Soft Archery, Boccia, Spikeball, Soft Javelin, Badminton, Netball, Pickleball.
Both events are open to all ages and children must be accompanied by an adult.
There is no need to register at either event, just come along.
Lichfield District Council's Cabinet Member for Leisure, Councillor Andy Smith, said:
"The journey of The Queen's Baton Relay through Lichfield district is a truly momentous occasion.

"Come along and join in the fun on the day at our celebration festivals at Beacon Park and Chasewater Country Park and soak up the atmosphere in anticipation of the Commonwealth Games."