Where to see the Queen's Baton Relay in Lichfield district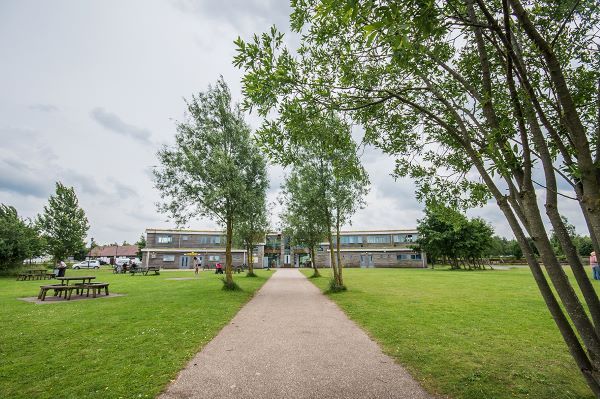 The Birmingham 2022 Queen's Baton Relay comes to Lichfield district on Wednesday, 20 July, and there are opportunities to see it progress on its momentous journey.
The Baton, a symbol of unity and collaboration, heralds the Commonwealth games in Birmingham this month and has visited 72 nations and territories since last October.
The Baton's visit to Lichfield district begins at the National Memorial Arboretum near Alrewas with Batonbearers relaying around the grounds at 10.30am.
From there it will be transported to Lichfield where, at just after 11.40am the relay will begin in Beacon Street at its junction with Wheel Lane (the island at Morrisons) and progress to The Close.
The Baton will then be carried around the cathedral by bearers stopping briefly at the St Chad statue before making its way to Beacon Park at 12noon for a community celebration festival where there will be taster sports activities for the public to try running from 11am to 1pm (organisers recommend arriving between 11am and 11.30am).
This phase of the relay will end at Bunkers Hill Car Park just after 12.35pm and from there the Baton will be transported to Burntwood.
The relay will begin there just after 1.40pm at High Street, Chasetown (at the island near Morrisons) with bearers carrying the Baton along High Street before turning into Highfields Road and convening at its junction with Wharf Lane and Hospital Road.
The Baton will then be taken to Chasewater Country Park where, at 2.15pm there will be a relay around the park and a lap of the cable wakeboard course on Chasewater before the Baton leaves for Tamworth just before 3pm.
A celebration festival is being held at Chasewater Country Park from 1pm to 3.30pm (organisers recommend arriving between 1pm and 1.30pm) with a variety of sports taster sessions on offer and an appearance by Perry, the official mascot of the Commonwealth Games.
Councillor Andy Smith, Lichfield District Council's Cabinet Member for Leisure, said:
"As a beacon of the Commonwealth Games the visit of the Queen's Baton Relay to Lichfield district is very exciting.

"Batonbearers from across our area are participating and I hope many people will come out and support them along the relay's route in Lichfield, Burntwood and at Chasewater Country Park."
Simon Warburton, Executive Director at Lichfield Cathedral said:
"We are delighted that the Birmingham 2022 Queen's Baton Relay will visit Lichfield Cathedral as part of its incredible journey through England.

"We are looking forward to celebrating the arrival of the Baton and everyone here is excited to give it a warm welcome."