Learn about district's Tiny Forests at special community day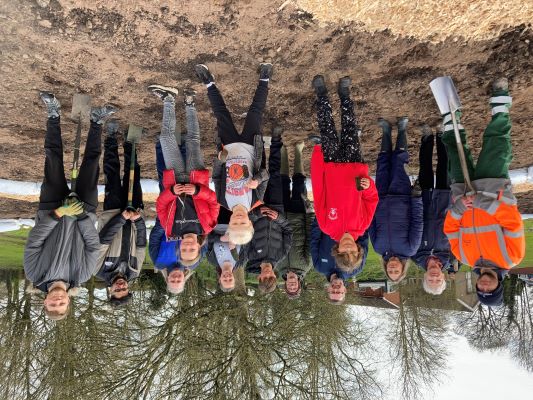 The benefits of Tiny Forests planted across the Lichfield district are to be explored at a special community science day in the city.
Six Tiny Forests have been created this year at St Michael Road, Mesnes Green, Burntwood Park, Redwood Park, Eastern Avenue/Curborough Road and off the A51 near Christchurch Lane with 600 trees planted at each by volunteers.
The scheme will have a positive environmental effect, which will be highlighted at the Tiny Forest Community Day off Christchurch Lane on Wednesday 24 August from 10am to 3.15pm.
The science day will be run by environmental charity, Earthwatch Europe and uses simple citizen science surveys to monitor the animal and plant species found in the Tiny Forest.
Each site can attract more than 500 animal and plant species within the first three years of planting and becomes an accessible green space for people to reconnect with nature.
Everyone is welcome to come along and learn about:
Wildlife in the forest including butterflies, bees and bugs
How trees can capture and store carbon from the air we breathe
The forest's ability to store water
The cooling benefits of the trees
The community science day also gives participants the chance to join in hands-on research monitoring tree species and height at Christchurch Lane Tiny Forest.
The Lichfield Tiny Forests are among 72 across the region created by Severn Trent with support from environmental charity Earthwatch Europe.
Councillor Angela Lax, Lichfield District Council's Cabinet Member for Housing, Ecology and Climate Change, said:
"The Tiny Forests are a wonderful new addition to the district. They are a symbol of the importance of protecting the natural world around us.

"I hope many people will attend the forthcoming community science day and learn more about the environmental and social benefits that the Tiny Forests bring."
Register for the community science day, which is free and suitable for all ages.