Young professionals invited to apply for a free 12-month business programme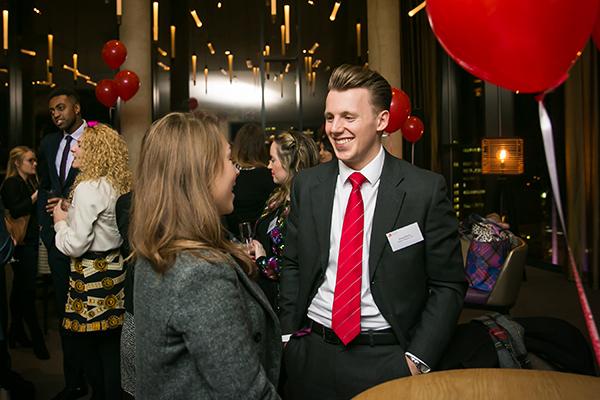 Young talented business professionals across Lichfield District and Tamworth are being offered a free year's membership to Future Faces Chamber of Commerce.
Lichfield District Council and Tamworth Borough Council have linked with Greater Birmingham Chambers of Commerce's young professional division to sponsor 12 places across the two authorities.
The free places are aimed at young professionals within local businesses, offering the opportunity to network, develop and be recognised for their talent across Greater Birmingham.
Future Faces is a multi-sector programme and aims to develop future leaders. The one-year membership includes a minimum of two events a month.
The first is a relaxed social networking meeting at Birmingham's newest venues, providing members a chance to talk to other like-minded professionals from a mix of sectors and expand ideas, business contacts and support, as well as making new friends.
The second event is a professional development workshop, designed to help members develop their leadership and professional skills. Sessions are led by influential business leaders from across a mix of sectors, all offering an insight to improving individual business potential, access to a personal development mentor and the opportunity to be on the Future Faces executive committee - a legally constituted section of the Greater Birmingham Chambers of Commerce.
Members of the programme will also have access to feature their business news on the Future Faces page in Chamberlink Magazine or the weekly e-newsletter.
In addition, the programme invites all members to their flagship celebration ceremony – the Future Faces Annual Dinner and Awards, which recognises the talent of all young professionals in the area.
Cllr Ian Pritchard, Cabinet member for Economic Growth, Environment & Development Services, for Lichfield District Council commented:
"If you are an ambitious entrepreneur starting out in your career, a year on the Future Faces programme could set you in a new and exciting direction and open many doors. Accessing training, knowledge and a wealth of business contacts will be such a boost to you in your profession, and we hope plenty of our local business talent from across both areas will apply."
Cllr Steven Claymore, Cabinet member of Heritage and Growth for Tamworth Borough Council, said:
"Future Faces is an excellent opportunity for diverse, talented, young professionals to expand their skills and knowledge within a programme that offers professional support and a strong network of business contacts.

"Tamworth and Lichfield authorities have six places each to offer free to individuals that are looking to take advantage of this amazing membership. Greater Birmingham Chambers of Commerce have created this annual membership to help network, develop and recognise young professionals across all sectors.

"Any business interested in applying for a place should get in touch quickly before the closing date of 2 November. I hope local business will take advantage of this rewarding membership and investment opportunity in our future business leaders."
Businesses looking to apply for a place must be located in either Lichfield District or Tamworth, and only one place per business is available. Businesses must not be a current Greater Birmingham Chamber member.
Find out more at https://www.greaterbirminghamchambers.com/our-group/future-faces/.
To request an application form, please contact Lorraine Farley, Tamworth Borough Council Business Liaison Officer, email Lorraine-Farley@tamworth.gov.uk or telephone 01827 709525.
Applications need to be submitted by 12noon on Friday 2 November 2018.