A Christmas message from the Leader of Lichfield District Council, Councillor Doug Pullen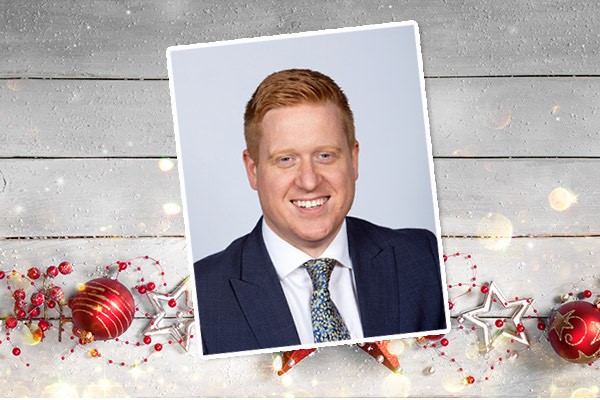 Christmas can be a wonderful season for many of us across the District; a time for us to slow down, celebrate and spend quality time with our families and loved ones.
Most years, once the stresses of attempting to get a picture-perfect Christmas dinner table ready, finding last minute presents, wrapping endless presents for children, cousins, nieces and nephews and untangling the Christmas lights is all over, I tell myself that "next year" will be different – that we'll focus on quality time with family, enjoying the simple pleasures of a warm home, serving others and enjoying the oasis of the Christmas break. Perhaps this year will finally be that year…although I suspect not!
For those of us with young (or young at heart!) families, the magic of Christmas is truly special – but I am sure that not everyone finds this time of year easy. I know that there will be many of you working this Christmas period to ensure no-one spends Christmas alone or hungry, while thousands more continue to work over the holidays delivering essential services and support in our community. Thank you to all those who support others in their community and seek out others who might not find this time of year easy.
For our Ukrainian guests in Lichfield, this will be your first Christmas in Lichfield District. I'm immensely proud that so many families across the District have opened up their homes to support those who have travelled hundreds of miles to find safety, warmth and new lives; I hope you enjoy the Christmas season - З прийдешніми святами!
One final plea from me, for those of you who still have presents to buy please consider buying some gifts locally from independent retailers – you're much more likely to find a unique gift, and your money tends to stay local too!
I hope you have a wonderful Christmas season; stay safe and take care of each other.