Lichfield emergency night shelter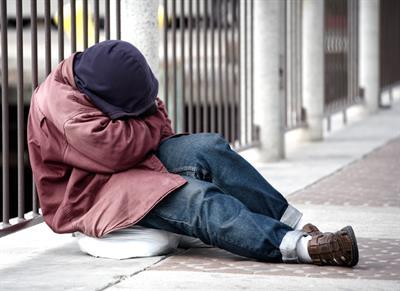 Churches Together Lichfield along with Lichfield District Council and more than 70 volunteers join forces to provide an emergency night shelter for rough sleepers.
An emergency night shelter opened on Saturday 2 February, and will be open every night of the week for people who are sleeping rough in Lichfield until the end of March 2019.
Rotating round five churches in the city, the shelter offers a hot evening meal, a warm bed and breakfast to up to eight street homeless people a night.
It is available from 8pm (although it might be slightly later on some nights) and guests can come in up until 9pm. Admission will be on a first come first served basis.
On its opening weekend, the night shelter welcomed two homeless people who were sleeping rough in Lichfield, and grateful to get out of the cold.
Rick Hill, from Churches Together, said:
"Setting up the night shelter has shown how local people in Lichfield want to get involved to tackle the plight of homeless individuals. Training events for the night shelter attracted 150 people - an amazing number. We will work with as many volunteers as we can to harness this enthusiasm. Local Churches, other faiths, local councils, the local community and Mountain warehouse have helped to make the night shelter become a reality."
Councillor Ashley Yeates, Cabinet Member for Regulatory Services, Housing & Wellbeing, said:
"We're really pleased that the night shelter will offer local people who are sleeping rough on the street to access a safe and warm place for the night as well as a warm evening meal and breakfast. The cold snap has made it even more important that the shelter is available to local homeless people who do not have access to a bed for the night. Getting the shelter up and running has been a massive group effort, and I would like to thank everyone for putting their time and energy into it."
Lichfield's emergency night shelter is a Churches Together Lichfield project, and is a joint initiative by churches and other faiths, Lichfield District Council and the local community. It has received funding from the government's Cold Weather Fund, which Lichfield District Council has match funded.
To access the night shelter, or find out how to volunteer or donate, contact Patrick Kearney by emailing patricknightshelter@gmail.com.