Streets to be named after Chasetown's fallen war heroes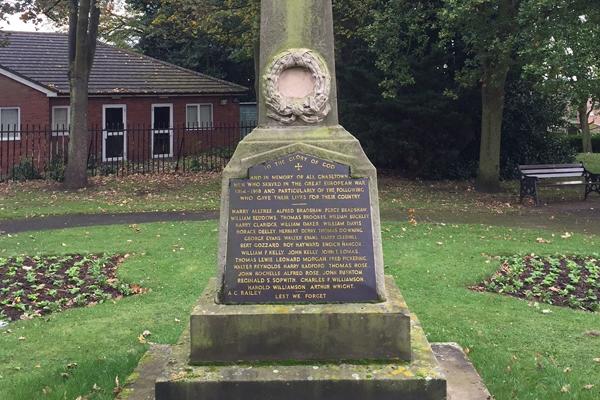 Lichfield District Council is seeking the relatives of seven First World War heroes whose names are engraved on the war memorial in Memorial Park in Chasetown.
Burntwood Town Council recently proposed that six new streets in a housing development at Milestone Way are named in memory of Chasetown's First World War heroes.
Lichfield District Council is responsible for street naming, and is now seeking any surviving relatives to gain their consent to use the names.
The names on the war memorial are: Herbert Derry, Harry Alltree, William Buckley, William F Kelly and John Kelly, Roy Hayward and Enoch Hancox.
The six proposed streets are: Alltree Road, Derry Drive, Hayward Drive, Hancox Close, Buckley Way and Kelly Close.
Councillor Liz Little, Lichfield District Council's Cabinet Member for Corporate & Customer Services, Revenues & Benefits, said:
"We were pleased to accept Burntwood Town Council's suggestion to name these roads in honour of the seven local men who lost their lives fighting for their country in the First World War.

"As part of the street naming process we need to give any relatives the opportunity to tell us if they would rather the names are not used. So, if you are a descendant of any of the seven men who are commemorated on the war memorial, please get in touch to tell us if you give your consent."
If you are a relative of any of the men listed on Chasetown's war memorial in Memorial Park, please contact Katie Badger, GIS Support Officer, by calling 01543 308763 or emailing katie.badger@lichfielddc.gov.uk by 5pm on 27 September 2018.