Stand for what you believe in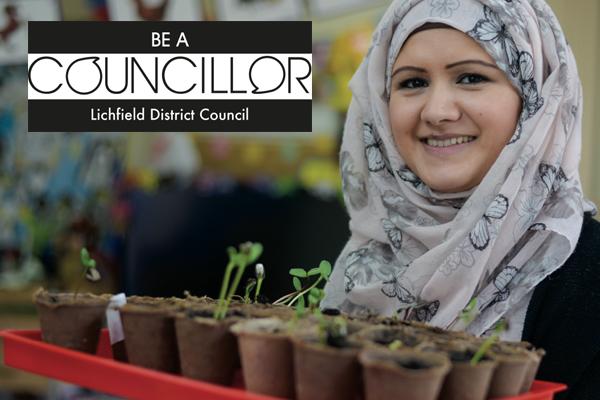 If you care about the area that you live or work in and the issues facing local people, why not consider standing for a seat on Lichfield District Council in 2019?
Discover what it's like to be a local councillor and how rewarding the role can be at Lichfield District Council's 'Be a Councillor' event on 10 October 2018.
The day will feature two 'Be a Councillor' sessions at District Council House on Frog Lane in Lichfield. The first will run from 1pm to 4pm and the second from 5pm to 8pm.
At the sessions, anyone interested in becoming a district councillor will find out what the council does and the role of a councillor, important skills for councillors to have, as well as relationships, networking, stakeholders and influencing.
Diane Tilley, Chief Executive of Lichfield District Council, said:
"We're hoping people from different backgrounds, experiences and positions will consider standing for election in May 2019 and that plenty of people come along to our two Be a Councillor sessions to find out what being a councillor involves."
The sessions will also feature serving district councillors and a team from the Local Government Association, who work to support councillor development across the country.
To register your interest in attending either of the sessions, please email christine.lewis@lichfielddc.gov.uk
To find out more visit www.lichfielddc.gov.uk/beacouncillor