Civic service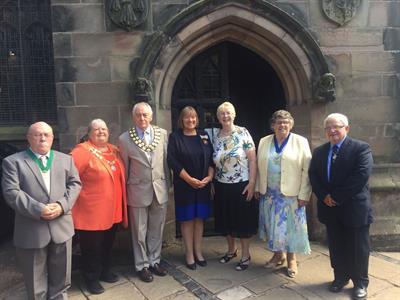 The annual civic service, for Lichfield District councillors to pledge their commitment to Lichfield District residents, took place at St Michael's Church in Lichfield on Sunday 22 July 2018.
As part of Lichfield District Council's civic service, recently appointed Chairman of Lichfield District Council, Councillor Bob Awty, led the Act of Commitment during the Sunday service.
He invited parish, district and county councillors to acknowledge their responsibility to the community and pledge their commitment to the service of the people of Lichfield District.
Councillor Bob Awty, Chairman of Lichfield District Council, said:
"I would like to thank St Michael's for a beautiful service. I was proud to lead my fellow councillors in the Act of Commitment, confirming our promise to serve the people of Lichfield District."