Top marks for district council website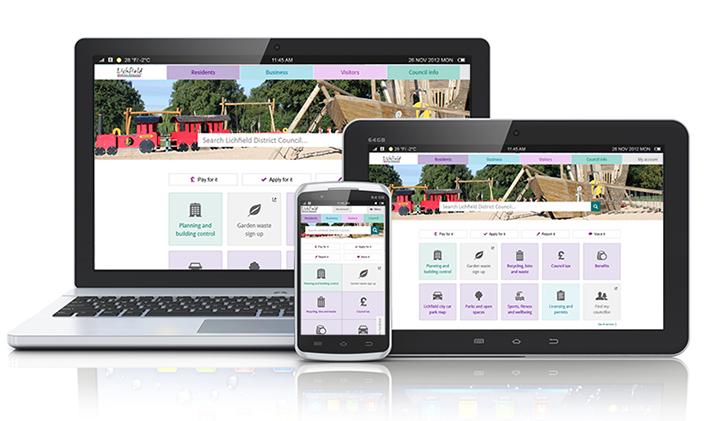 Better Connected rates Lichfield District Council's website four stars!
The results are in, and Lichfield District Council's website has been awarded four out of four stars in the national review of local government websites for the second year running.
This means the website, which was revamped in 2015, is in the top four percent of district and borough councils nationwide, and in the top nine percent of local government websites overall.
Only 39 out of 414 council websites were awarded a four star rating, and www.lichfielddc.gov.uk is the only district or borough website in the West Midlands to have achieved this rating.
The council was praised for its online information being easy to find and the site also did well on the accessibility test, which checks how well it works for people with disabilities.
Comments from the testers included 'content is clear', 'excellent introduction to the purpose of a local plan – the best one I've seen so far' and when testing to find out about parking from a mobile device, they found it 'a good easy to use mobile experience'.
Councillor Liz Little, Cabinet Member for Corporate, Customer Services, Revenues & Benefits, said:
"We're all thrilled to have received top marks for our council website. It has a wealth of information for local people, businesses and visitors to find out about the services we deliver.

"Even with a four star rating, there's still room for improvement and we are working on creating more ways to access and sign up for our services online, which we'll be launching soon."
From planning and building control, to bins, leisure and parks, through to tourism, council tax and housing benefit and much more, go to www.lichfielddc.gov.uk.