Act fast to access insulation funding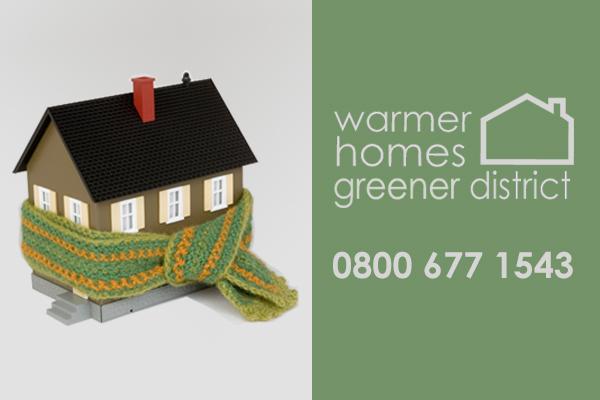 This summer households across Lichfield District are being encouraged to apply for funding for loft or cavity wall insulation, before new rules come in that will change who will qualify for the grants
Lichfield District Council's energy advice service, Warmer Homes Greener District, is hoping local people will call their free phone number to find out how to access energy insulation grants.
To qualify, residents don't need to receive benefits or be on a low income. However, in the future, scheme changes mean that only low income households will qualify for grants.
Councillor Ashley Yeates, Cabinet Member for Regulatory Services, Housing & Wellbeing, said:
"As we're in the middle of a heatwave, it's hard to start thinking about how to improve the energy efficiency of your home. However, after last year's cold winter which led to an increase in energy consumption and high bills, it's really important to plan ahead. Insulation can also make your homes cooler in the summer.

"Rather than lose money due to poor insulation, contact our Warmer Homes Greener District energy advice line today to access grants to help get your home up to standard. There is no income or benefits criteria, but this will change soon, so act fast!"
Summer is an ideal time to make energy efficiency improvements and get ready for winter. Households without adequate loft and cavity wall insulation are likely to be overspending on their energy bills by around £275 a year.
Grants are available for cavity wall insulation and loft insulation. The recommended level of loft insulation in homes is 270mm (about 10 inches). Homes with less than 100mm (4 inches) of insulation in their loft can access grants to top-up insulation to the recommended level.
Warmer Homes Greener District advisors can offer advice and can refer households on to accredited installers who can complete the works. They are particularly keen to hear from residents who may have moved into new homes with poor insulation or those who have lived in the same property for a long time, where it is likely that insulation standards are not up to current standards.
For more information and to register for funding, contact the Warmer Homes Greener District team for free on 0800 677 1543. Alternatively email whgd@mea.org.uk. If you are unsure about the status of the insulation in your property, the team can help.
A survey will be done to establish current insulation levels within your property and to ensure that insulation should be and can be effectively installed. Surveys are arranged at a time and date to suit. If eligible and after a survey, funding rates are calculated on the energy savings the improvement brings.
Warmer Homes Greener District is a partnership between Lichfield District Council, Marches Energy Agency and Beat the Cold. Free and impartial advice and support on any energy related topic is available to any residents in Lichfield District, on the phone, online and face to face.