Advice on common works to a home
Windows and doors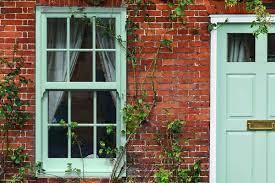 If you do not live in a conservation area or a listed building, you do not usually need to apply for planning permission for:
repairs, maintenance, and minor improvements, such as repainting window and door frames
insertion of new windows and doors that are of a similar appearance to those already in the house
installation of internal secondary glazing
To be covered under permitted development, new windows in an existing dwelling's upper-floor side elevation, must be obscure-glazed, and either non-opening, or the glazed area must be more than 1.7 metres above floor level.
This does not apply to new dwellings under construction - windows in these unoccupied dwellings will have been considered as part of a full planning application. For new dwellings, permitted development rights do not exist until after the property has been first moved into.
Conservation areas and listed buildings
If you live in a conservation area, a listed building, or in a property where an Article 4 Direction is in place that restricts permitted development rights, you might need planning permission.
With regards to new windows and doors in conservation arears, it is not straightfoward, as there are differing requirements in different conservation areas across the district.
To find out if you need to apply for planning permission for new windows/doors in a conservation area, please email our team. We aim to respond within 10 working days, or we will send a holding response if it will take us longer to respond in full.
Please make sure you include the below information:
Your exact address.
A picture of the windows you want to replace.
A photo of the windows you are considering buying - this could be from the sales brochure.
Details of the windows you have now and the ones you are considering (so for example: my current windows are single pane with wooden frames painted olive, and I would like to replace them with double glazed units with hand painted frames painted in the same colour olive paint)
If you live in a listed building and want to install new windows or doors, you will need to apply for listed building consent.