Knife Angel
July 2023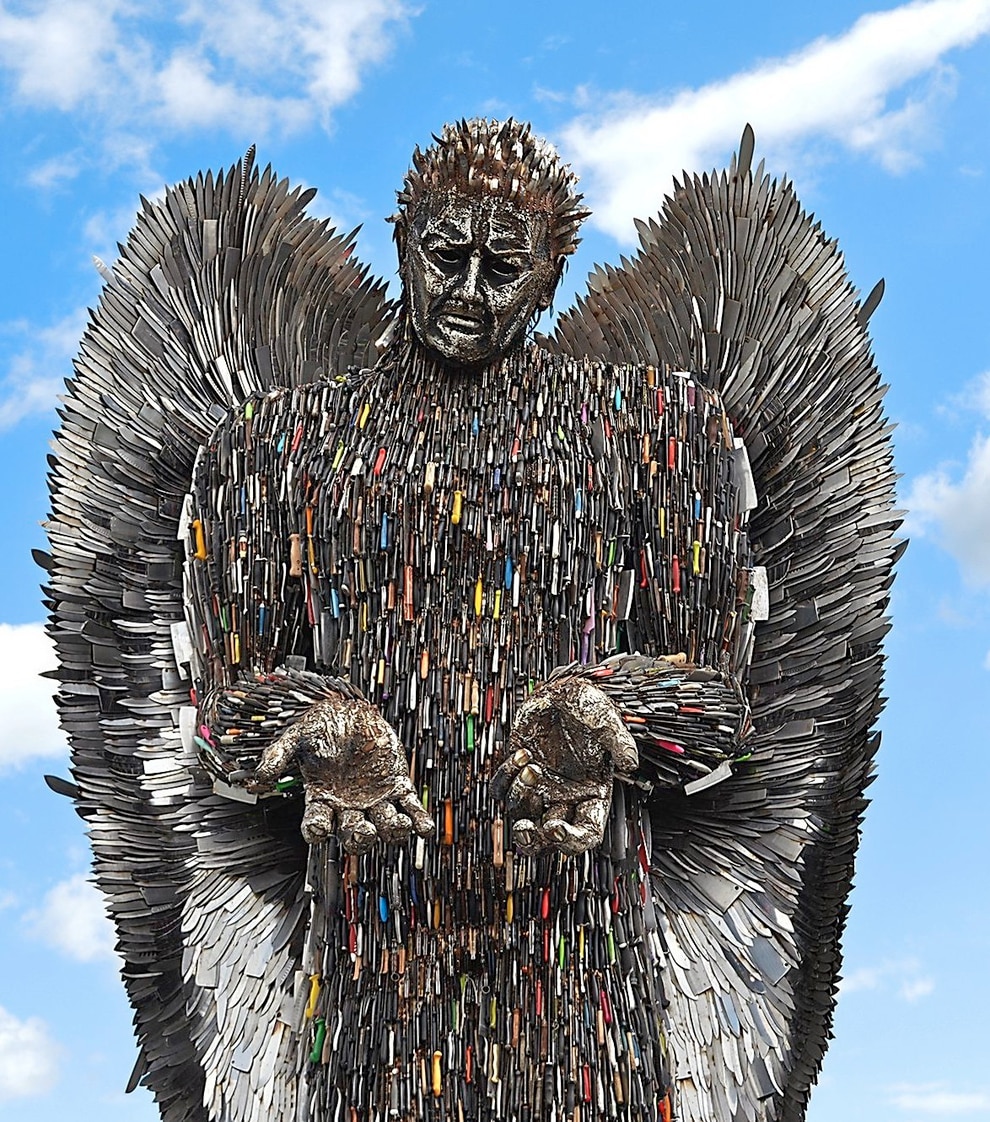 We are working in partnership with The British Ironworks Centre to bring the renowned Knife Angel sculpture to Lichfield during July 2023.
Created by sculptor Alfie Bradley in conjunction with the British Ironwork Centre, the Knife Angel has been created from 100,000 seized blades collected by 43 police constabularies.
The sculpture is multi-purpose, helping to educate communities about the negative impacts of knife crime whilst also acting as a poignant memorial to those who have lost their lives to knife crime.
During its visit, young people will be encouraged to sign up as Anti-Violence Ambassadors.
The Knife Angel will be located on in Lichfield City centre between Saturday 1 July and Monday 31 July 2023. There will be an opening ceremony to welcome the angel and a torchlit ceremony will be held at the end of the month to signal the closing of the event.
Why not raise the profile of your business or organisation by sponsoring this unique and high profile event. This section includes details of all our sponsorship packages - we look forward to hearing from you.