Survey reveals a positive response to Lichfield's pavement cafes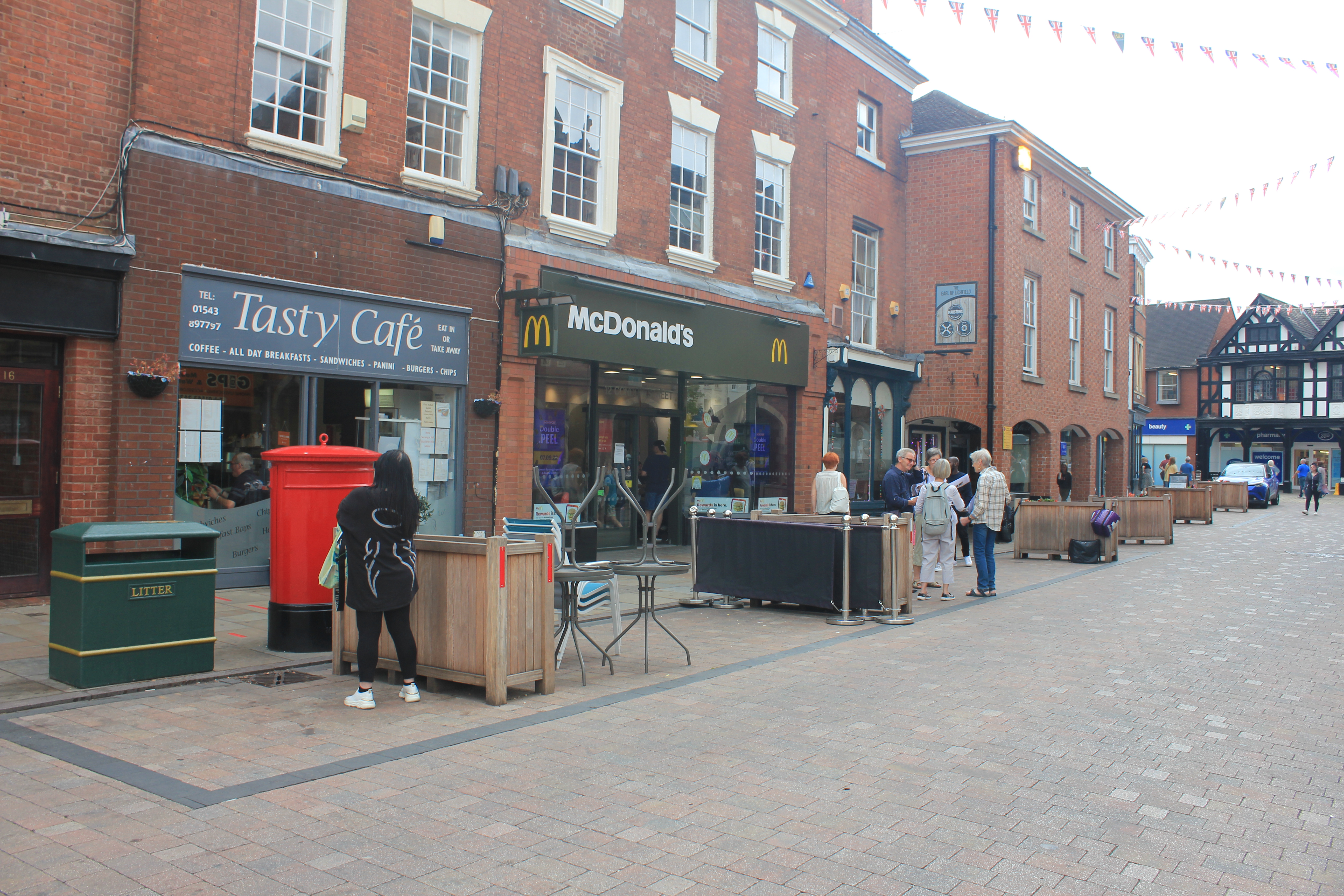 A recent survey seeking opinion on Lichfield's pavement cafes has drawn a positive response from the majority of people questioned.
An overwhelming 85 per cent of nearly 1,600 respondents want the pavement cafes to continue with many saying they added to the city experience, attracted more visits into the city and created a unique and friendly atmosphere.
Understandably, some residents and visitors have been negatively impacted by the pavement licences, primarily blue badge holders who have seen the on-street car parking spaces moved to accommodate the outdoor seating areas.
A Lichfield District Council spokesperson said:
"We are committed to making Lichfield City Centre a vibrant, safe and exciting place to live work and play.

"Car parking for blue badge holders is a vital consideration and whilst some parking bays have been moved to accommodate the pavement cafes, we have allocated alternative blue badge parking spaces in the city centre at Bird Street Car Park and Lombard Street Car Park.

"As a council we will ensure we communicate with any affected residents and visitors to ensure parking is well signposted.

"We would also like to reiterate that, blue badge holders can park in any council owned car park for free, if they display their badge."

"We are always looking for ways to balance the needs of different people and to support our disabled residents and visitors.

"We have contracted disability consultancy AccessAble to review the parking provision in Lichfield city centre and we look forward to receiving their report."
The pavement cafes will continue to operate in the city centre into the autumn and Lichfield District Council will work with AccessAble to further refine the parking options for blue badge holders.
SURVEY RESULTS
The survey was open for five days from August 30 2022 until September 4 2022.
1592 unique responses were received.
The survey was promoted on Facebook, Twitter, Linkedin, press releases and on the council website.
85% thought that the pavement cafes were a 'positive' or 'very positive' addition to the city centre.
5.5% thought that the pavement cafes are a 'negative' and 5.5% citing them to be 'very negative'.
7.36% of respondents said they have been impacted by the pavement cafes using blue badge bays equating to 117 people – 75 people confirmed they were disabled in the comments representing 4.7% of the respondents.
Some disabled people stated that they liked the pavement cafes and wanted them to continue.