Social Progress Index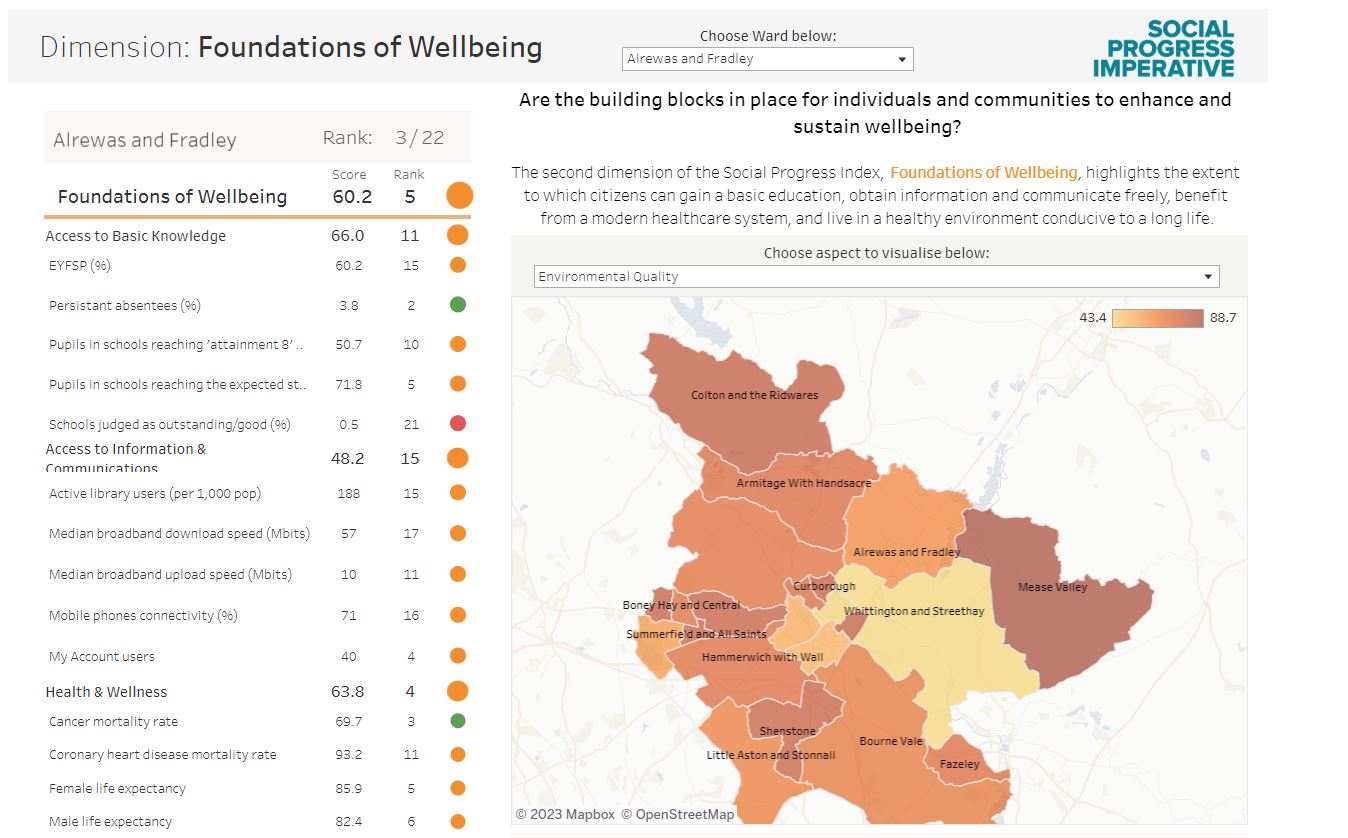 In partnership with Social Progress Imperative we have developed a Lichfield District Social Progress Index (SPI).
This index explores the social wellbeing of our residents at ward level. It will help the Council, our partners, residents and businesses better understand wellbeing across different parts of the district.
The SPI is made up of three parts: Basic Human Needs, Foundations of Wellbeing and Opportunity. Within each of these there are then a number of different topics and indicators.
The scores for each topic and indicator are shown on a scale from 0-100.
View the Lichfield District Social Progress Index