Lichfield West Midlands Traded Service Ltd (LWMTS)
What we do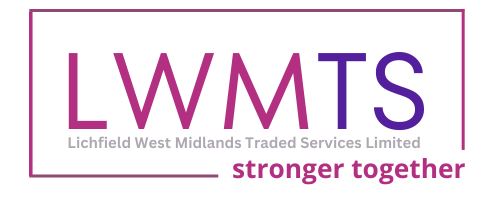 Lichfield District Council delivers a number of it services through its trading company (LWM Traded Services LTD).
Services currently delivered through the company include:
Corporate property services and catering service
LWM Traded Services' Company Number is 12184635, Registered Office Address: District Council House, Frog Lane, Lichfield, Staffordshire, WS13 6YY
Read the LWMTS privacy notices.
Contact us
If you have any customer enquiries or complaints in relation to LWMTS services, please email enquires@lwmts.co.uk.
If you have any media enquiries, please email communications@lwmts.co.uk.