City centre development now needs residents' opinions to shape design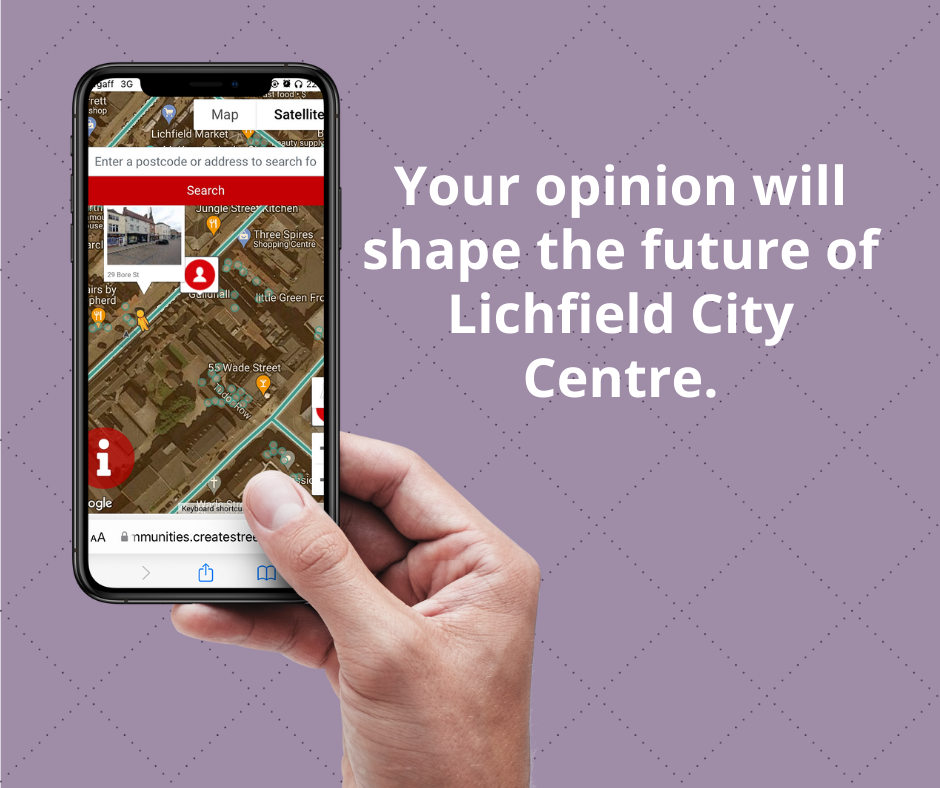 We want to ensure the opinions of the community are heard before city development plans are progressed
The city centre Masterplan to redevelop areas including the Birmingham Road Site and Market Street / Bird Street car park is moving forward with pace and Lichfield District Council now wants to understand how people would like to see the centre to look and feel before engaging with architects, retailers, leisure organisations and builders.
Recent months have seen extensive research and engagement to consider the options for the mix of businesses, housing and retail that make up a successful city centre site.
The leaders of the council now want to ensure that the opinions of the community are heard so that the designs will ensure Lichfield's unique character is retained and it continues to be a city attractive to visitors, businesses and residents alike.
Lichfield District council has appointed design consultants Create Streets to launch an interactive digital survey to ask people for their views on what the city centre buildings should look like and how they should complement the existing infrastructure.
Create Streets is a prize-winning social enterprise whose aim is to help create and steward beautiful, sustainable and popular 'gentle density' places which residents and neighbours can love for generations, for people, prosperity and planet.
Their work has been described as "inspiring", "very influential", "fantastic" and "the benchmark for great community involvement."
Create Streets will shortly be launching an innovative digital survey where those engaging will be able to drill down into a city centre map and register comments on their specific current likes and dislikes.
Nicholas Boys Smith, director of Create Streets said:
"The evidence is as clear as crystal: creating places that people find beautiful and in which they want to be is provably good for prosperity and happiness.

"I am delighted that Lichfield District Council is leading the charge and is so committed to understanding what people like. Please do take the time to fill in the survey. It should only take a few minutes."
Councillor Doug Pullen, Lichfield District Council's Leader, added:
"It is essential we assess the views of Lichfield's residents and businesses when formulating development plans for the city centre.

"Please watch out for the survey links being published soon and your voice can be heard."