New play equipment at Chase Terrace Park is an early Christmas present for Burntwood children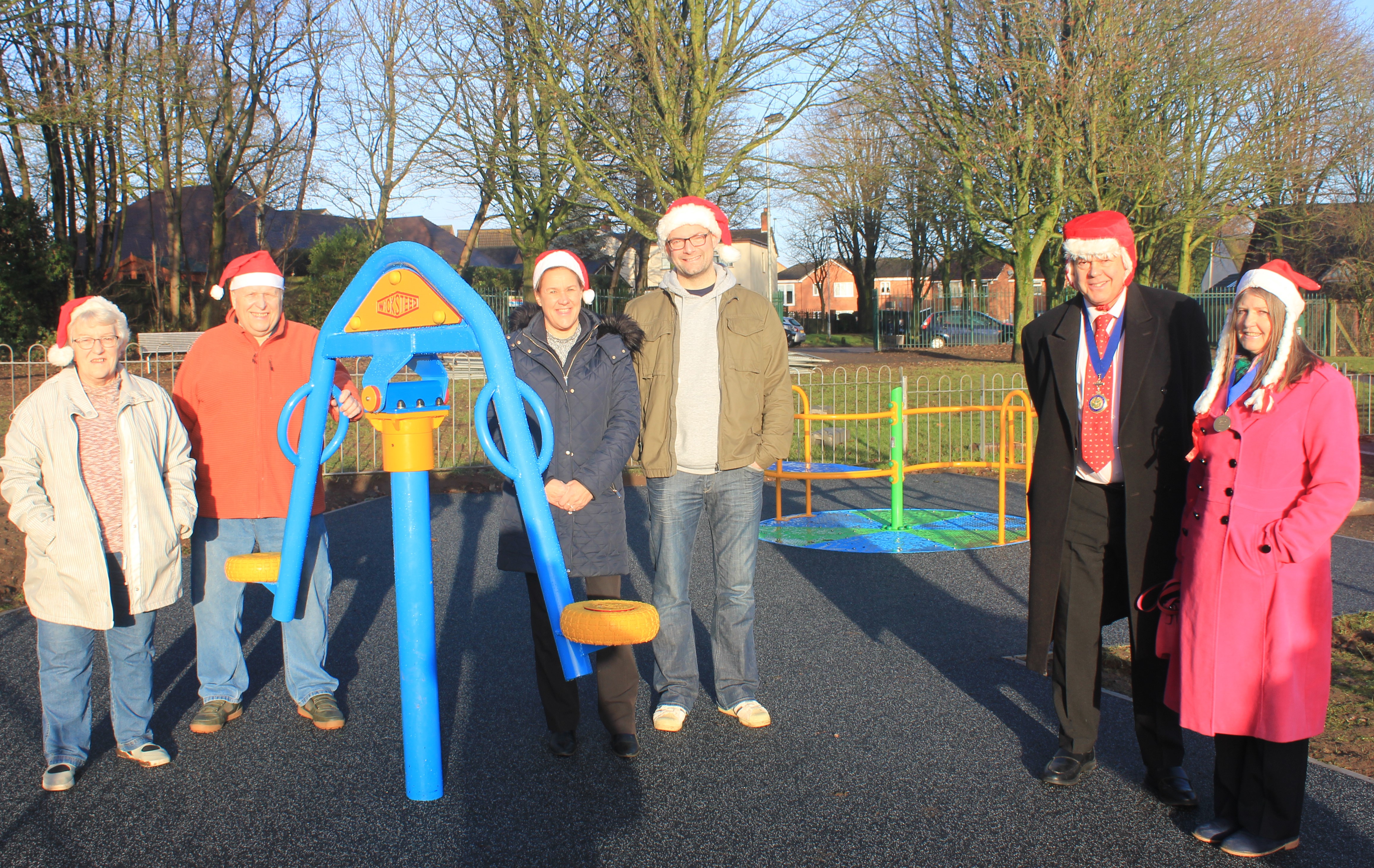 New play equipment has been installed at Chase Terrace Park for youngsters to enjoy.
The children's play area in the park on High Street, now features items on its users' Christmas list including an inclusive roundabout and a spinning seesaw which will be available for use following the removal of fencing tomorrow (Christmas Eve) morning.
The Swirl Roundabout is suitable for children of all abilities, with a seat on one side and easy wheelchair access on the other, ideal for all children to enjoy together without compromising on fun.
And the spinning seesaw is a unique piece of equipment which enables children to spin and bounce.
The new equipment has been delivered at a cost of £20,617 through a £10,617 contribution from Lichfield District Council, £5,000 from Burntwood Town Council and £5,000 from St John's Community Church.
Councillor Andy Smith, Lichfield District Council's Cabinet Member for Leisure and Parks, said:
"I am delighted that the new play equipment has been installed at Chase Terrace Park in time for the Christmas break.

"With onsite parking and rubber surfacing the park is an ideal, accessible local play area and I hope children will enjoy the new facilities.

"Lichfield District Council would like to thank Burntwood Town Council and St John's Community Church for their help and support in sourcing and part-funding them."
Councillor Sue Woodward, Leader of Burntwood Town Council, said:
"This project came directly from discussions at the Town Deal Partnership between the councils and with the amazing Friends of Chase Terrace Park.

"It's been on the wish list for a long time and it's great to see that it's now installed. Thanks to all who have played their part in delivering for Christmas."
Reverend Matt Wallace Vicar of St John's Community Church, said:
"As a church we are delighted to be able to partner with Lichfield District Council and Burntwood Town Council in helping to provide this new equipment which we hope will bring a lot of pleasure to local children."