Environmental champion at Lichfield District Council shortlisted as a 'Rising Star' in the LGC Awards 2023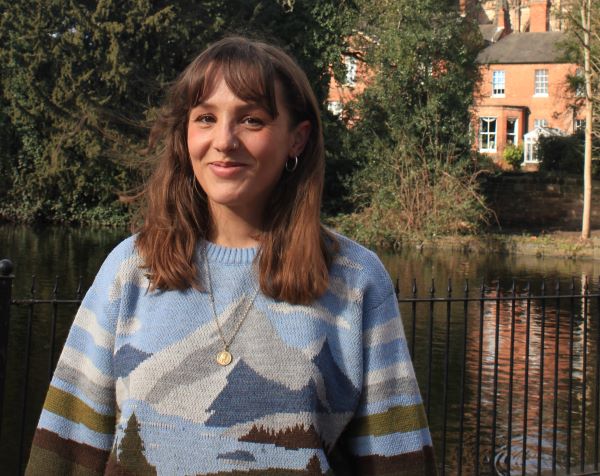 Lichfield District Council is delighted to announce that a dedicated member of its staff has made the shortlist for the prestigious LGC (Local Government Chronicle) Awards 2023.
Kristie Charlesworth has been shortlisted in the Rising Star category of the awards which celebrate excellence in local government, in recognition of her outstanding work as the Council's Ecology and Climate Change manager, and previously as an Ecology officer, since May 2020.
Kristie leads her team with boundless enthusiasm delivering initiatives which promote the environmental wellbeing of Lichfield District.
She works with partners at all levels from Government organisations to community groups, plans and delivers training for councillors and is behind the Council's pledges for climate change, carbon reduction and nature recovery.
Kristie consults on hundreds of planning applications considering protected sites and species, helps facilitate sustainable development and manages conservation programmes to improve habitat quality.
She is an expert in the field of Biodiversity Net Gain assisting other authorities in Staffordshire prepare for the mandatory requirements coming into place later this year.
Kristie is also leading on the environmental elements of the Lichfield 2050 strategic plan and has set up Lichfield District Council's Young Professional's Network for sharing ideas, connections and achievements.
Lichfield District Council's Chief Executive Simon Fletcher said:
"Since joining the authority in 2020 Kristie has impressed everyone with her enthusiasm and expertise. She is a committed advocate for the natural environment and works exceptionally hard to drive forward the council's policies on ecology and climate change.

"Kristie earned a much-deserved promotion to a management role last year, on a one-year secondment, and continues to lead her team with confidence and inspiration.

"Although at an early stage in her career Kristie demonstrates daily a maturity and professionalism which identifies her as rising star and we are delighted she has been shortlisted for this prestigious award."
The LGC Awards will be announced at a ceremony at Grosvenor House in London on Thursday 8 June 2023.