The Beacon Awards is gearing up to celebrate the best the district has to offer – with entry forms now open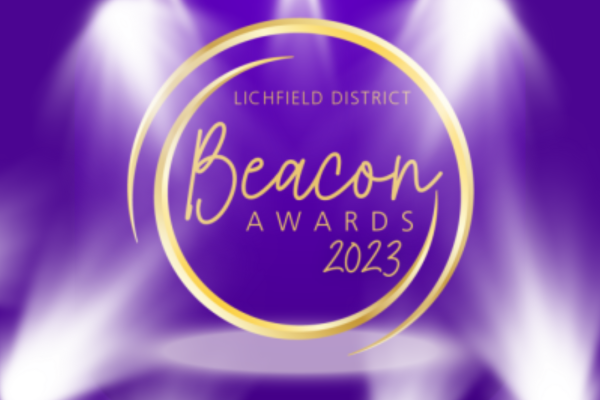 The inaugural Beacon Awards is gaining steam as residents across the district are encouraged to take the spotlight.
Open to businesses and community heroes, the Beacon Awards seek to recognise those who contribute to making Lichfield District shine.
Simon Fletcher, Chief Executive of Lichfield District Council, said:
"The Beacon Awards are set to celebrate the very best of Lichfield District. Whether it be business, hospitality, community, charity, or individuals – we have a wealth of talent across the district we would like to recognise. These new awards are a great chance for everyone to discover what makes our district so innovative and exciting."
The categories are:
Lichfield Shining Light –District Legacy Award
Community Hero
Charity or Social Enterprise of the Year
Start up Business of the Year
Independent Business of the Year
Customer Service Award
Tourism and Hospitality Business of the Year
Apprentice of the Year / Young Businessperson of the Year
Employer of the Year
Large Business of the Year
Small Business of the Year
Environmental and Sustainable Champion
Entrepreneur of the Year
Nominations opened on Tuesday 21 March 2023 and will close on Friday 30 June 2023. Residents can nominate their favourite business or community hero through the online entry form.
Additionally, there are still opportunities to support the Beacon Awards and select categories through becoming a sponsor. Becoming a sponsor gives interested parties the chance to sponsor the awards as a whole, or a specific award.
Advertising and sponsorship packages are available from only £50.
After the close of the nominations period, winning entrants will be announced at a magical presentation event at the National Arboretum on Thursday 12 October 2023, with ticket sales launching soon.
Interested residents can find out more at the Beacon Awards website.