New Changing Places facility in Lichfield city centre will help improve life for disabled people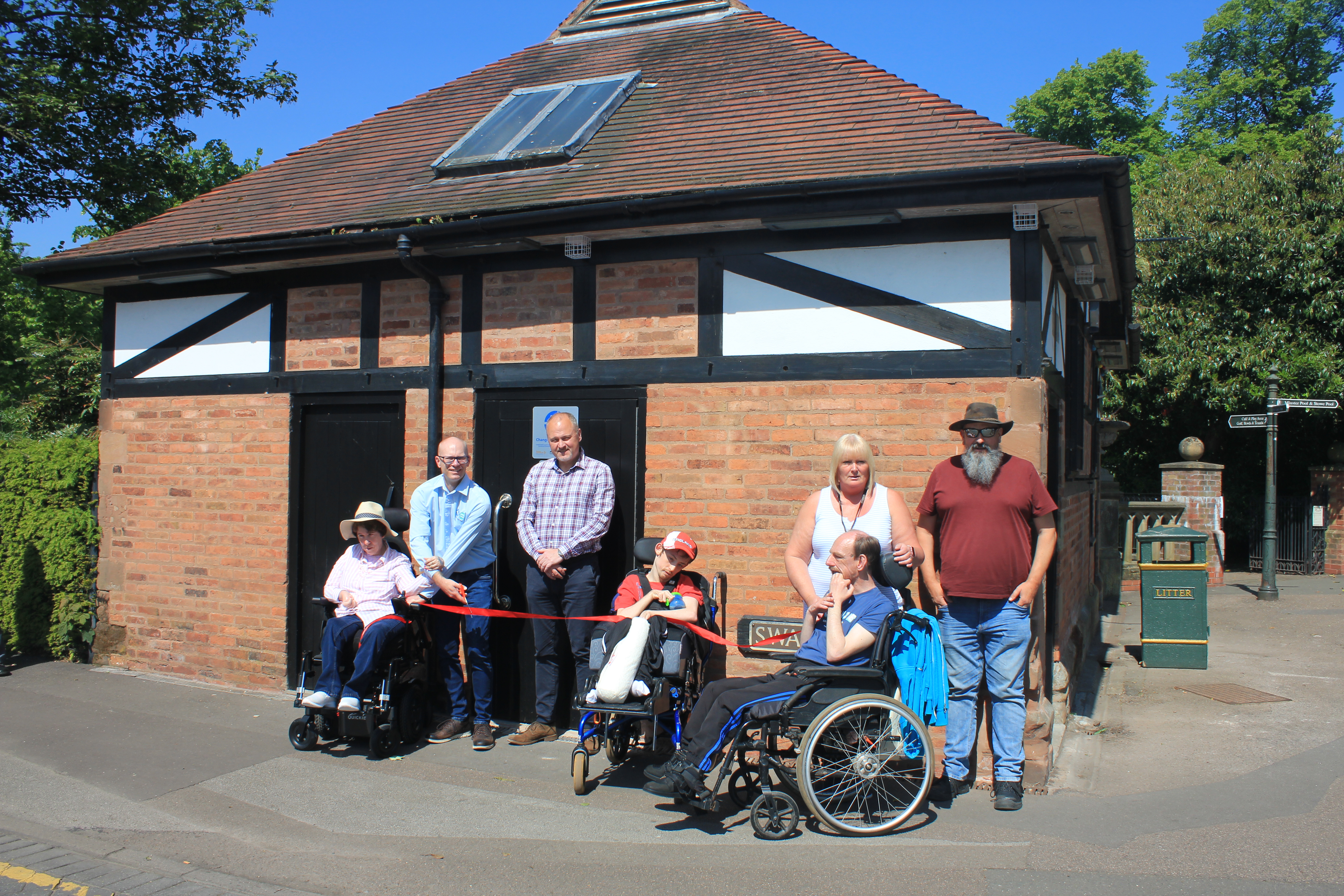 A 'great' new toilet facility has opened in Lichfield city centre specially designed to improve accessibility for disabled people.
The Changing Places convenience is located within the former toilet block at the entrance to Beacon Park, on the corner of Bird Street and Swan Road, and features a range of equipment to enable disabled people to use the toilet hygienically and with dignity.
This includes:
a height-adjustable, adult-sized changing bench
a ceiling track hoist system
space adequate for the disabled person and up to two assistants
a centrally located toilet with space both sides for assistants
a privacy screen
a wide paper roll
a large waste disposal bin
a height adjustable wash basin
A separate Unisex toilet has also been created within the block which is accessible daily from 7am to 5pm. To access the Changing Places facility a radar key is required. These open more than 10,000 toilets for the disabled across the UK and are available to purchase online.
The Deputy Leader of Lichfield District Council and Cabinet Member for Leisure, Parks & Major Projects Councillor Andy Smith, said:
"I am delighted that a second Changing Places toilet has opened in Lichfield.

"Many thousands of people visit the city and Beacon Park each year and it is essential that we do whatever we can to make them accessible to everyone.

"Changing Places are designed to meet the needs of disabled people and have a positive effect on their lives and I would like to thank everyone who has contributed to the delivery of this latest facility in Lichfield."
Tony Clough MBE, who campaigns for the installation of Changing Places facilities, attended the opening with his father, and sister Julie who is disabled.
"These places are vitally important," he said.

"They give people the opportunity to enjoy a whole day out rather than just a few hours and remove the need to change a disabled person on a dirty floor.

"I have been campaigning for the best part of 15 years on behalf of people like (my sister) Julie.

"I think this Changing Places facility is great. The council's officers have done a good job creating it in a short timescale."
The Changing Places facility has been funded through the Government's Department for Levelling Up, Housing & Communities and supported by Muscular Dystrophy UK, a charity which is leading the campaign for more Changing Places toilets. There is a similar Changing Places facility at Friary Outer Car Park on The Friary.
Mark Colebrook, Managing Director of Astor Bannerman which manufactured, supplied and installed the specialist equipment for Lichfield's new Changing Places facility said:
"As the leading UK manufacturer of Changing Places equipment, and an experienced turnkey solution provider, we are proud to have installed this new Changing Places Toilet.

"It includes the latest equipment, including the innovative Astor Invincible Changing Table, which has been designed specifically for Changing Places Toilets."