Lichfield District Council submits planning application for demolition of Multi-Storey Car Park, paving the way for Birmingham Road Site Development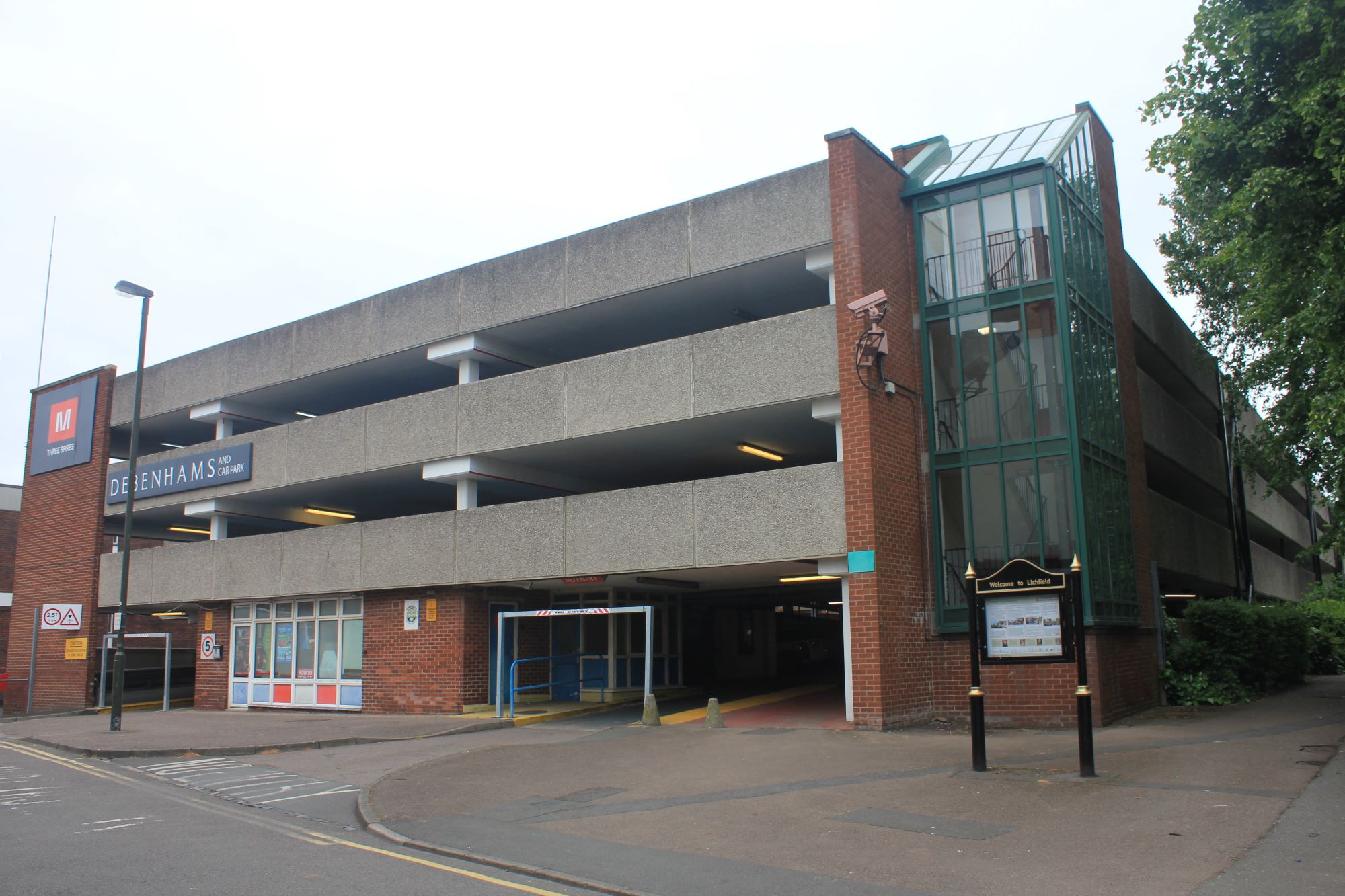 Lichfield District Council has today submitted a planning application to demolish the multi-storey car park located on Birmingham Road. This significant step marks the commencement of the development project for the Birmingham Road Site.
The car park, operational since the late 1960s, has undergone multiple rounds of extensive repairs and maintenance to extend its lifespan. In 2020, a comprehensive review of car park provisions in the city was conducted by Highway and Transportation Consultants. The findings supported a parking and transport strategy aligned with the city centre Masterplan.
The study revealed that compared to similar towns and cities, Lichfield has the third-highest number of car parking spaces in the city centre. User monitoring data indicated that the Birmingham Road Multi-Storey car park is underutilized, operating at an average capacity of only 26% over the year. The report further concluded that Lichfield city centre has sufficient parking spaces, adequately meeting the demand.
Upon successful approval of the planning application, additional parking spaces in Frog Lane, opposite the train station and in the heart of the city centre, will be made available before the car park is demolished to cater for short-term parking needs for an interim period.
The demolition of the car park will mark the start of visible progress on the Birmingham Road site redevelopment which the Lichfield City Centre Masterplan commits to delivering by 2026. Ongoing collaboration with city centre design consultants and potential development partners will incorporate recent feedback from residents to create a city-gateway scheme that the entire community can take pride in. Discussions with development partners are progressing rapidly and a pre-planning application for the cinema scheme in the former Debenhams building within Three Spires shopping centre will be submitted shortly.
To ensure the vacant site remains vibrant and attractive between demolition of the car park and construction of permanent new city centre amenities over the next few years, Lichfield District Council has devised a "Meanwhile-Use" strategy in collaboration with key partners.
This approach will facilitate temporary activities, transforming the space by hosting activities such as an outdoor theatre, an outdoor cinema (to be operated by a soon-to-be-announced cinema operator), hosting unique one-off events, and providing pop-up retail and food options. Priority will be given to local start-ups and businesses, bolstering the local economy, and supporting hardworking entrepreneurs from across the district.
Updates on the progress of the Birmingham Road site development and details regarding the phased Meanwhile-Use initiatives will be shared on the Lichfield District Council website. Applications for Meanwhile-Use participants will be announced through press releases, social media, and the official website.