Lichfield District Council helps improve life for autistic boy and his mum after resuming delivery of Disabled Facilities Grant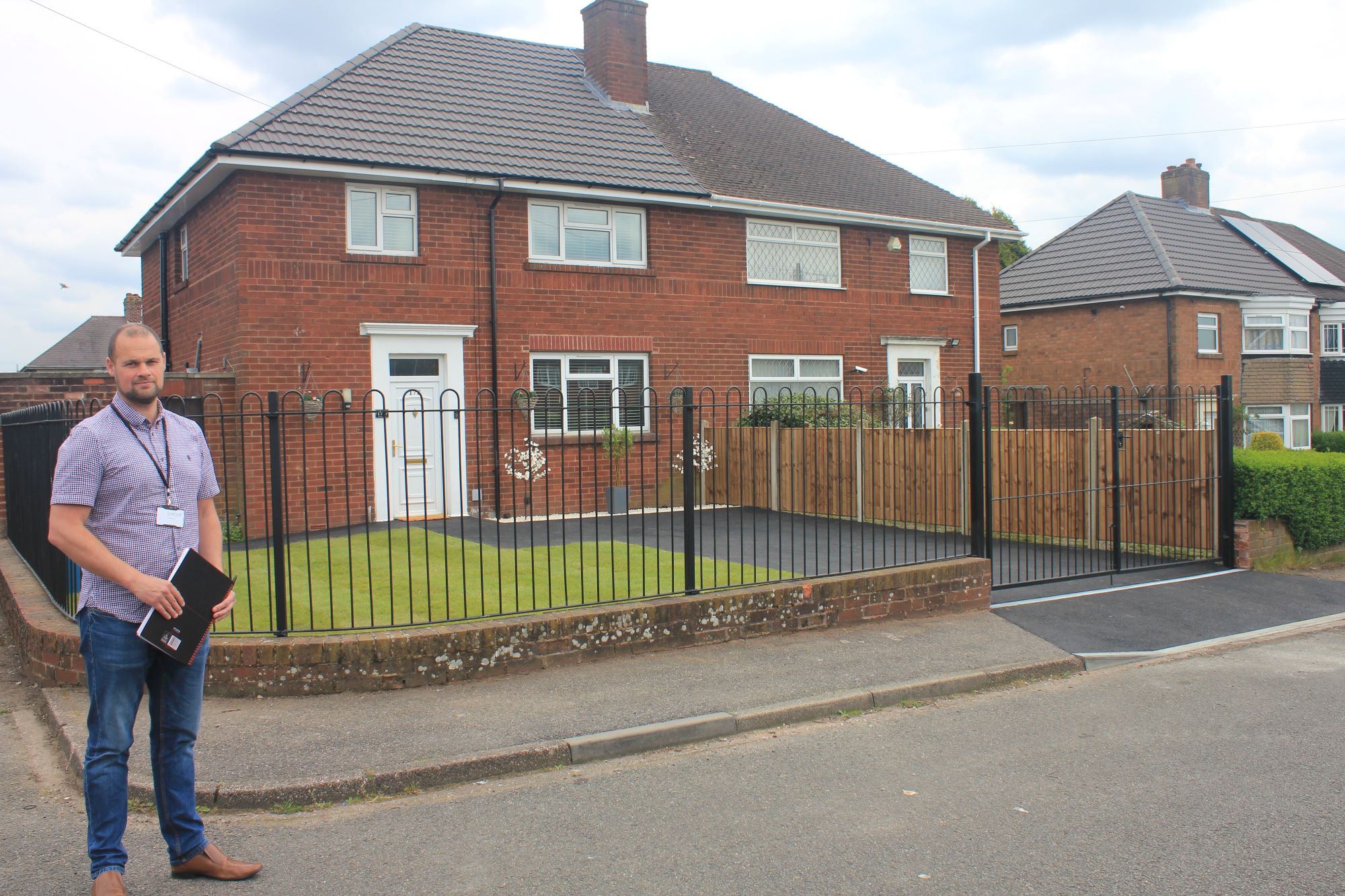 Lichfield District Council has been applauded for work its officers have carried out at a Burntwood home which will improve life for a disabled boy and his mum.
Five-year-old Caiden, who has autism and learning disabilities, and his mum Stacey live in a house in the town.
Stacey was concerned that her son had 'no sense of danger' regarding the area at the front of the property and, supported by his social worker, a full assessment was carried out suggesting the installation of a drive with gates and railings would meet his needs.
An application was made for a Disabled Facilities Grant which following individualised assessments can pay for necessary house alterations to help adults and children with those identified needs live safely and independently.
Lichfield District Council retook management responsibility for this scheme at the beginning of April 2023 and was therefore able to promptly deliver gates, railings with key locks, a widened drive, a dropped curb for improved access, safety fencing and level ramping replacing steps to the doorway which enables Caiden to now play safely at the front of his house.
Stacey said:
"The work is having a positive effect on mine and Caiden's life. He always wanted to play in the front garden, but I was anxious. Now I can relax a little bit more because I know when we get in from school and lock the gates, he is safe. Before we had to go into the house and lock the front door.

"I would applaud the council's work 100 per cent - they have done a great job."
James Knott, Disabled Facilities Grant Manager at Lichfield District Council, said:
"With management of the Disabled Facilities Grants Service back under the council's control it is great to re-focus the priorities of this scheme and play a part in improving the lives of disabled residents by making their homes more accessible.

"I am very pleased that the work carried out at Stacey and Caiden's home is having a positive effect for them both. We will continue to deliver the best service we can to those that need our support."
Lichfield District Council's Cabinet Member for Housing and Local Plan Alex Farrell said:
"I'm delighted that our team's work has helped to improve Stacey and Caiden's lives.

"Since the council retook management responsibility for the Disabled Facilities Grant scheme £100,000 worth of contracts have been undertaken.

"It is anticipated that this will increase to £100,000 per month meaning many more people will be assisted."
More information about the Disabled Facilities Grant and how to apply for it is available online.