Lichfield District Council's Chief Executive shortlisted for prestigious national award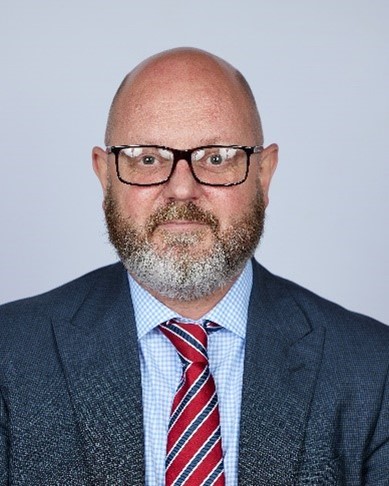 A national awards ceremony celebrating best practice in local government has shortlisted Lichfield District Council's Chief Executive, Simon Fletcher.
LGC Workforce is a conference and awards programme, set to be held for the first time in November, showcasing innovations in recruitment, smart working, staff retention, diversity and inclusion and wellbeing.
In addition to recognising the work of outstanding local government staff the awards enable best practice to be shared nationwide.
Simon joined Lichfield District Council in August 2021. A proud 'disrupter', he has brought fresh energy and confidence to the authority with his enthusiasm for doing things differently, empowering staff to deliver exciting new projects and driving the delivery of improved service to residents.
Constantly challenging the status quo Simon has transformed the working environment and culture at Lichfield District Council, is focussed on the wellbeing and development of staff and is determined to see continuous improvement to the benefit of all.
Reflecting Simon's ability to deliver change to the authority LGC Workforce has shortlisted him in the category of Workforce Innovator.
Simon said:
"I am delighted to have been shortlisted for the Workforce Innovator Award. Seeing the progress that has been made over the past two years has been very rewarding, but it is also a testament to the hard work of the staff at Lichfield District Council and their willingness to accept change. I want to see that investment now reflected more and more in better services to our residents. I look forward to the awards in November."
The Leader of Lichfield District Council, Councillor Doug Pullen, said:
"Simon Fletcher has proved himself to be a remarkable leader since he joined Lichfield District Council in 2021. His enthusiasm is infectious and his determination to create a more inclusive, open organisation has been embraced by the staff which is having a hugely positive effect on the delivery of services to the district's residents.

"He thoroughly deserves to have been shortlisted for the Workforce Innovator Award and I wish him every success."