'Smart' warrant cards are issued to Lichfield District Council officers to reassure the public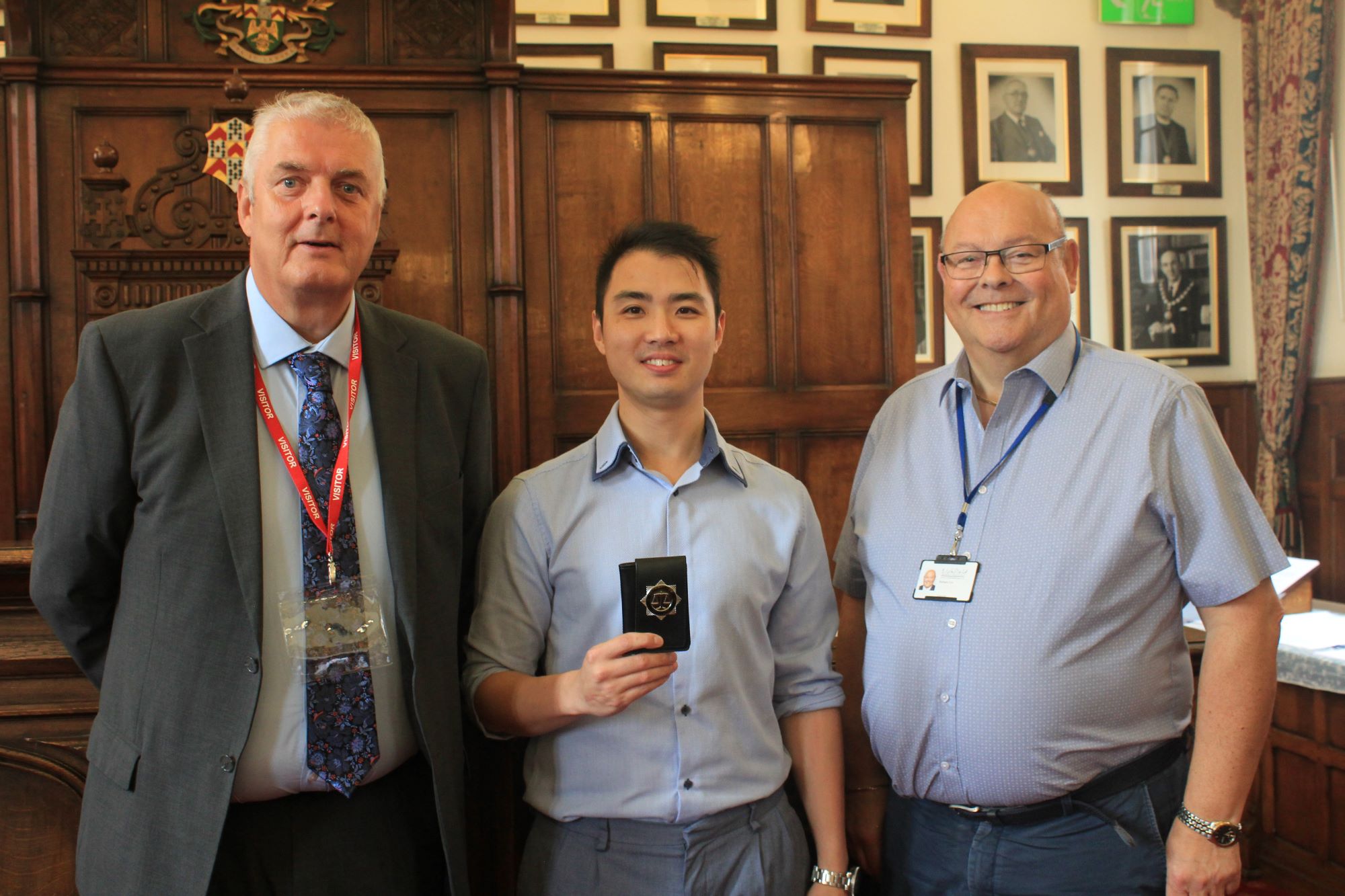 A special presentation of 'smart' warrant cards has been made to environmental health, planning enforcement and licensing officers at Lichfield District Council.
Officers who have enforcement powers carry warrant cards in order to identify themselves, and new technology means they can now reassure members of the public that they are genuine.
When an officer approaches someone vulnerable, or if they are challenged as to their identity, they can invite the person to scan a QR code on the card which links to a hidden page on Lichfield District Council's website listing all the officers, their photos, and warrant card numbers.
The details can then be checked against those on the warrant card reassuring the person that the officer is who they say they are.
The presentation in the council chamber yesterday (Tuesday 8 August), attended by Mark Jones JP, Deputy Bench Chair of Staffordshire Magistrates, Lichfield District Council's Cabinet member for Community Engagement Richard Cox and Chief Executive Simon Fletcher, saw the vital work of council officers highlighted by Regulation and Enforcement Manager James Johnson.
James said:
"From ensuring food served in the district is safe to eat and factories don't pollute the air, to licensing pubs and monitoring building development to catching fly-tippers and shutting down puppy farms, Lichfield District Council officers work tirelessly on behalf of residents.

"This presentation is a wonderful opportunity to recognise the significance of having a warrant card and the contribution our officers make every single day."
Councillor Richard Cox, Lichfield District Council's Cabinet Member for Community Engagement, said:
"There have been recent high-profile cases in the UK of people using fake or stolen warrant cards to take advantage of others, including environmental health warrant cards.

"I hope the presentation of these warrant cards raises confidence in the service, will increase interaction with vulnerable people, and support the officers to do their job without hindrance."
Lichfield District Council is also considering issuing 'smart' identification to public-facing officers in other service areas.