Lichfield Litter Legends lead partners on a community 'tidy up' in North Lichfield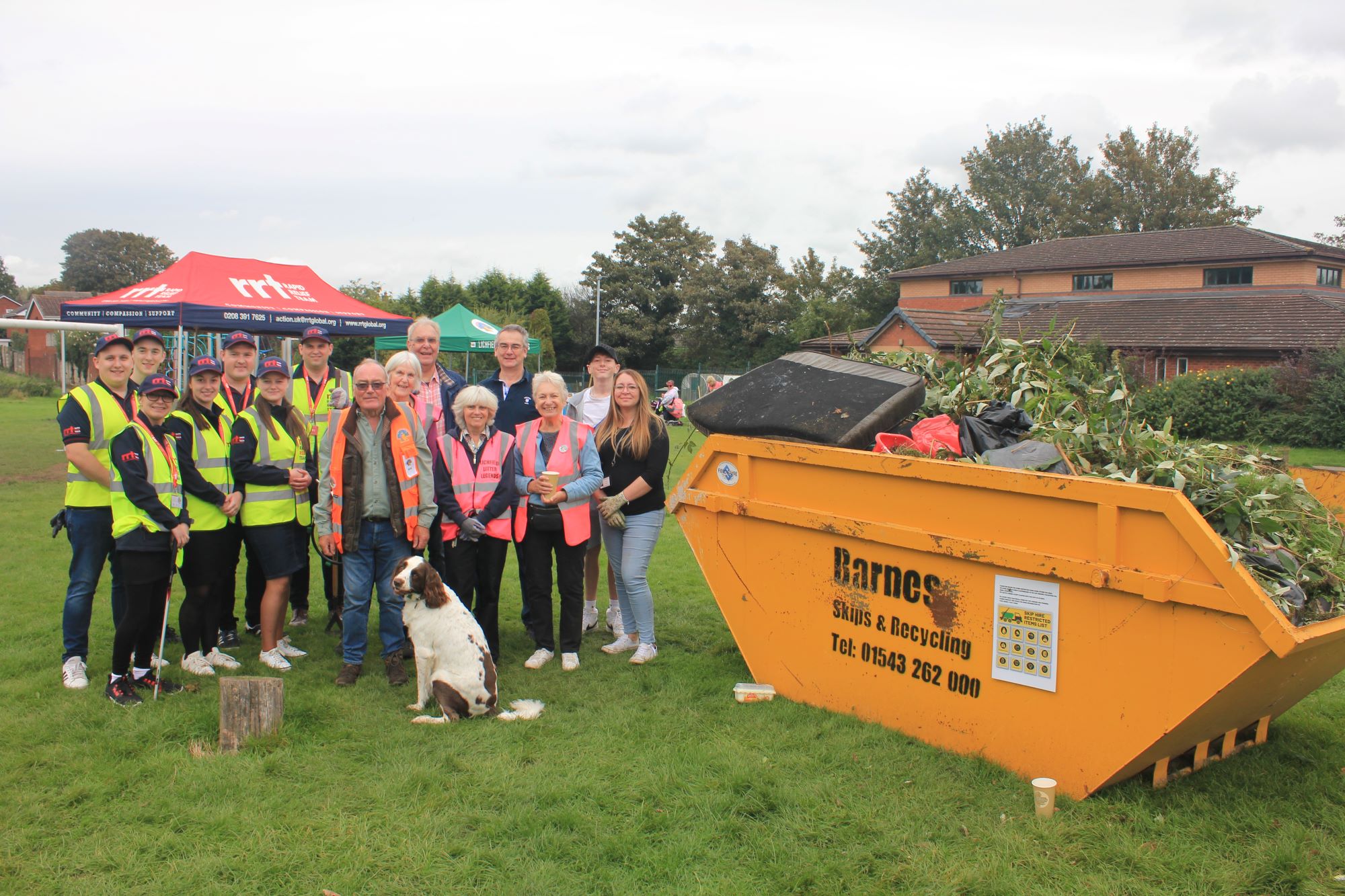 A special 'tidying-up' event saw partners gather in North Lichfield on Saturday to work with residents on improving the appearance of their neighbourhoods.
The 'Be Proud of Your Community Day' included litter picking, rubbish removal and skip filling at six locations from 10am to 2pm.
Volunteers from Lichfield Litter Legends led the project with support from housing association Bromford, Staffordshire Police and the Rapid Relief Team and were backed by Lichfield District Community Safety Partnership which includes Lichfield District Council, and The Community Foundation for Staffordshire.
There was fun for all the family with Kindness Rock painting, a 'positivity trail', face painting, Getin2it activities, refreshments and snacks.
A spokesperson for Lichfield Litter Legends said:
"This area in the north of Lichfield is a regular target for the volunteers from Lichfield Litter Legends and, no matter how many times we clear this area, we can always fill many bags of litter each time we visit. So, when we were invited to lead a project which would give the area a 'deep clean', we jumped at the opportunity.

"We managed to secure funding via a grant from Lichfield City Council, and, with the help of Bromford Housing and Lichfield District Council, we were able to create a project aimed at instilling a sense of pride into the area.

"The six skips were manned by some of the 23 Lichfield Litter Legend volunteers accompanied by the local Bromford Housing coaches, and these skips were filled to the brim within a couple of hours. When not manning skips, our volunteers, helped by Bromford and the wonderful Rapid Relief Team picked up litter and cleared weeds from local kerbs.

"Lichfield Kindness Rocks were also on hand to produce painted rocks for the Treasure Trail and to offer local children a chance to paint their own rocks. A very tiring but extremely satisfying day which, hopefully will leave a legacy in this part of our wonderful city."
Laura Carter, Neighbourhood Coach at Bromford said:
"We had a good turnout from the community and filled the skips.

"The event has helped bring people together and those who could not necessarily get to a skip to dispose of their unwanted items.
Richard Ball, a volunteer from the Rapid Relief Team (RRT), said:
"We were extremely proud to be a part of this community clean-up. Having joined forces with the Lichfield Litter Legends previously, we were delighted to offer our support to this fantastic community group who do so much to help the local area.

"The Rapid Relief Team's volunteers from the Plymouth Brethren Christian Church are committed to supporting local communities. We are passionate about making a difference and are eager to help others through impactful projects such as this.

"It was wonderful to be among so many people who are keen on keeping the city and surrounding area clean, safe, and enjoyable for all. We look forward to coming together with the Lichfield Litter Legends and others in the community again."