Council's 'planning school' for apprentice officers among measures driving improvement of its Development Management Service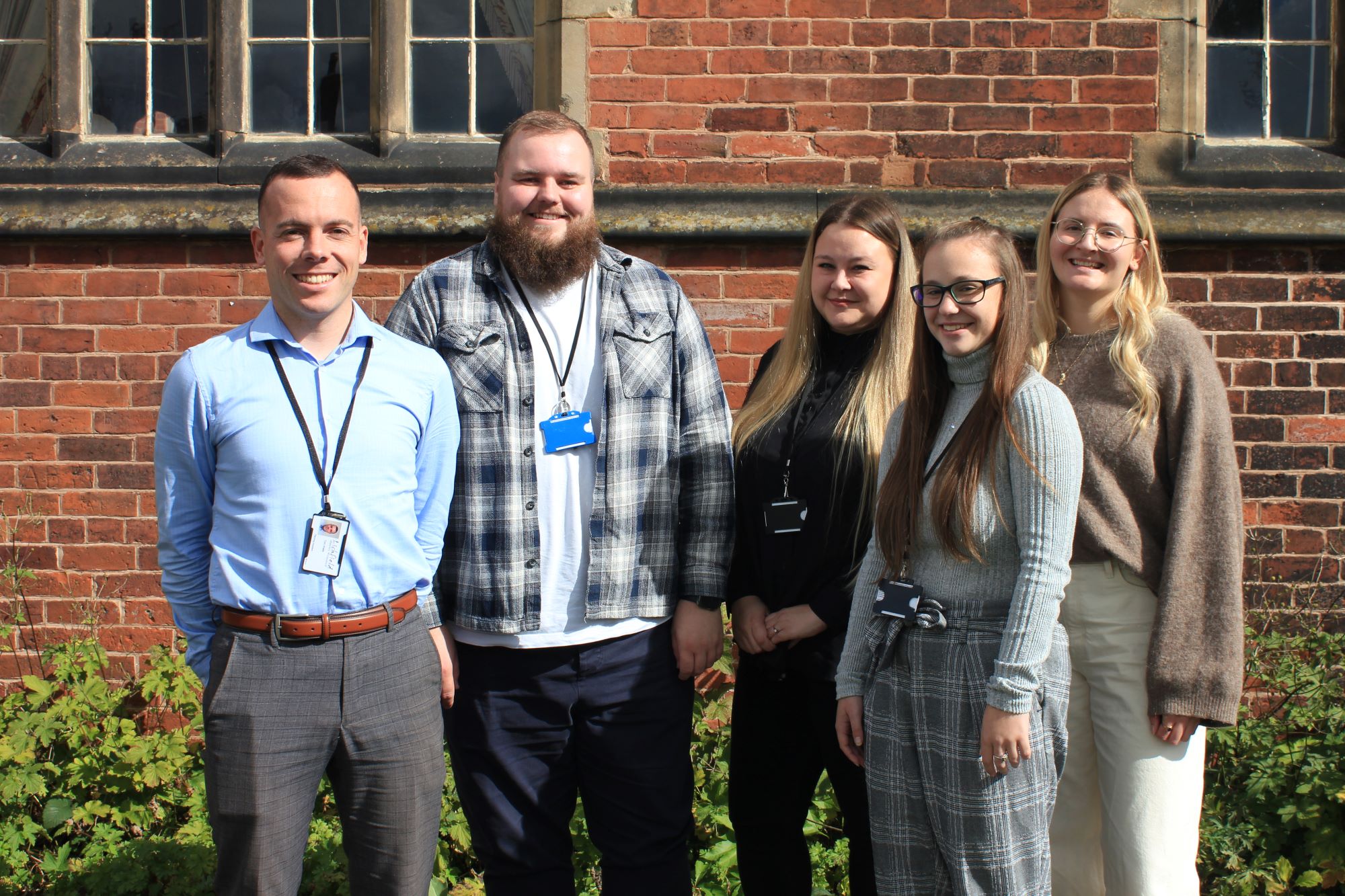 Significant, forward-thinking improvements to Lichfield District Council's Development Management Service include the introduction of a 'planning school' to give apprentice officers the skills and expertise to optimise the service they deliver to applicants.
Jessica Cliffe, Katherine Harvey and Emily Ozwell have enrolled on the University of Westminster's Master's Apprenticeship degree course in Urban and Regional Planning and upon completion in three years' time, will have taken large strides towards becoming chartered professionals with the Royal Town Planning Institute.
They have joined fellow officers James Hyde and Tom Watts who have just commenced their second year of studies for the same qualification at the University of Birmingham.
Designed to give apprentices the knowledge, understanding and skills necessary to practice professionally as a town planner, the course is helping meet the nationally, and more locally acknowledged crisis in employers' needs for planning professionals particularly in local authorities.
Equivalent to a traditional postgraduate degree, the course sees the apprentices work a minimum of 30 hours per week and study part-time at the university in London, earning as they learn.
Enhancing the skills of these officers will help future-proof the Development Management Service along with other measures including the introduction of a fast-track applications service for householder applications and proactive actions to reset and improve the time taken to determine planning applications.
Planning apprentice Emily Ozwell said:
"I'm excited to study Urban and Regional Planning to equip myself with the skills and knowledge to become a better planner and improve the local area. It is great to work for an organisation that supports young people in their careers and personal development."
Fellow officer James Hyde added:
"The opportunity presented to us by Lichfield District Council to train as young professionals in further education has been fantastic and one that I hope continues.

"As we are local to the area, by gaining more skills and strengthening our knowledge of the planning system, we hope to help Lichfield become an even better place to live, work and visit in the future."
Artemis Christophi, who heads up Planning Transformation and Management at Lichfield District Council said:
"I am thrilled to be able to have launched our new and exciting planning school which has supported and brought forward our new cohort of planning apprentices to Lichfield District Council.

"We are a disruptive council – shaking up how Local Government operates and delivers planning apprenticeship programmes. We do things differently!

"We are very proud of our new relationship with the University of Westminster and continued relationship with Birmingham University, in support of our new programme.

"I am personally, also proud to have been able to promote and deliver over 25 planning apprentices into the profession in the past couple of years.

"The initiative is among the improvements we are delivering to safeguard and improve the Development Management Service for residents and applicants, which helps make Lichfield District a more attractive place to invest, live and work in."