Promoting night-time safety in Lichfield city centre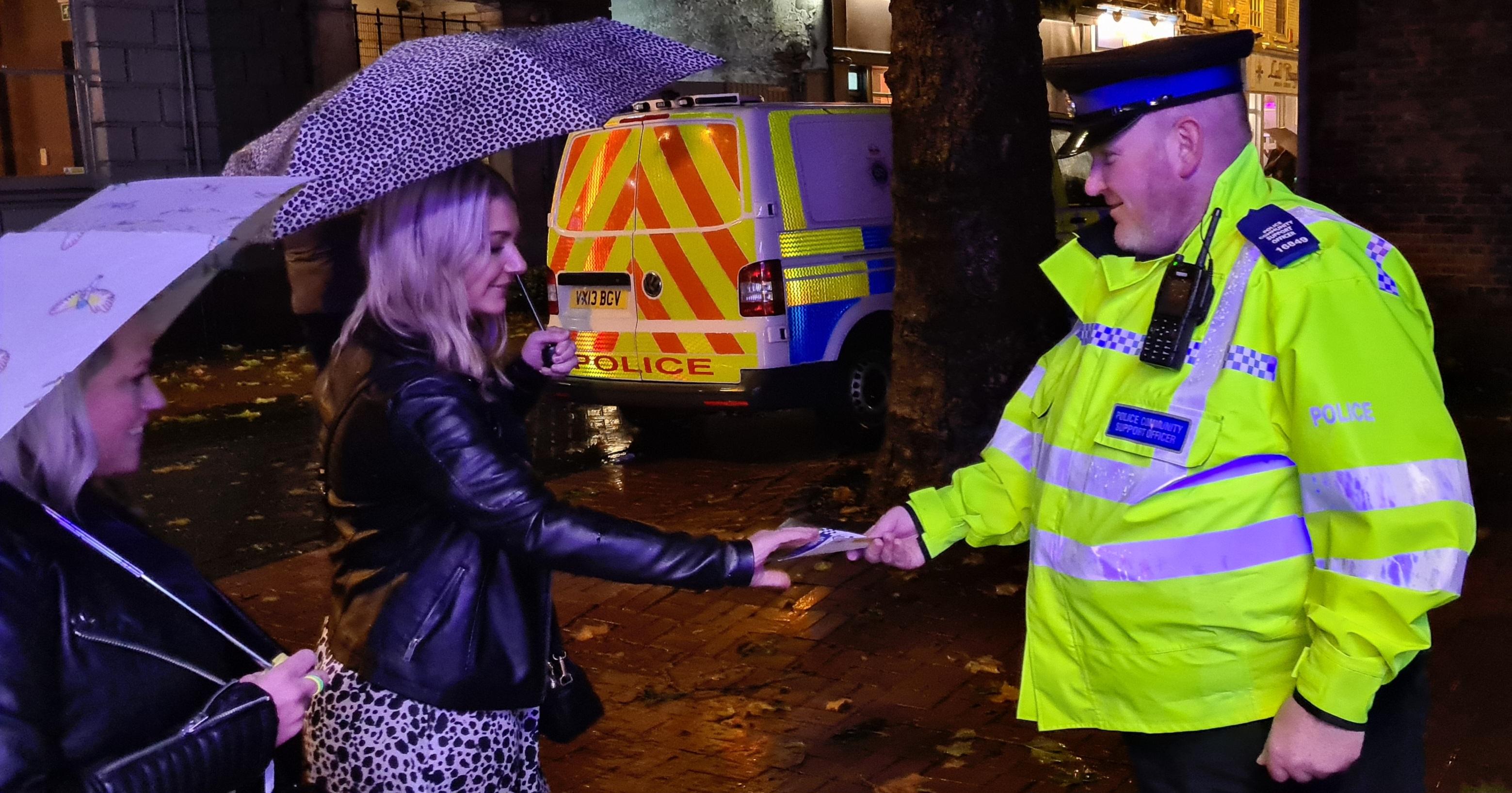 Lichfield District Council and Staffordshire Police recently joined forces to help keep people safe in the city centre at night.
During an operation on Friday 20 October licensing officers stopped taxis around the city centre and undertook checks on the drivers and their vehicles.
Part of the checks included making sure that taxis licensed by other councils were only picking up passengers who had pre-booked and were therefore insured.
Officers also visited pubs throughout the city centre to ensure that they were complying with the conditions of their licence that are aimed at keeping customers safe.
Following the operation Councillor Alex Farrell, Cabinet Member for Housing and Local Plan, said:
"Lichfield is a great place to visit in the daytime and the evening. These operations help to make sure that people arriving or leaving in taxis, and visiting one of our brilliant pubs or restaurants, can do so safely.

"Being a taxi driver comes with considerable responsibility and our licensing officers do a range of actions to keep people safe including criminal record checks and ensuring that the vehicle is roadworthy.

"Further operations are planned so that people visiting the city centre over the festive period can be certain that we are looking after their wellbeing."