Lichfield Proms in Beacon Park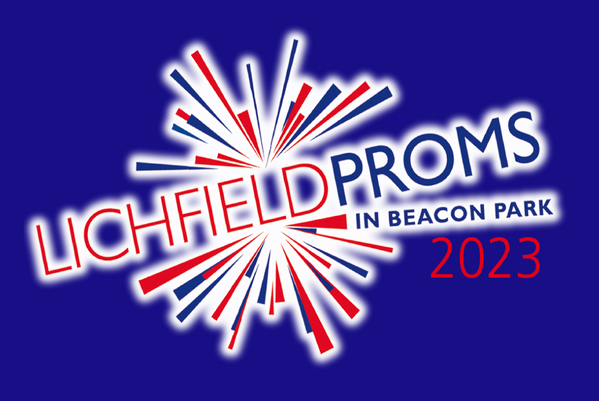 Lichfield Proms in Beacon Park is the highlight of the district's social calendar. It takes place on the first Saturday in September every year and attracts up to 10,000 people from across the region.
This much loved free concert takes place in Beacon Park, and features a prominent symphony orchestra, local musicians and singers. The evening is brought to a close with fireworks to the traditional sounds of Land of Hope and Glory.
Food and drink stalls provide a range of quality produce, ranging from pancakes, to jacket potatoes and wine.
Two twenty-foot screens, either side of the stage promote sponsors and messages during the evening.
Lichfield Proms is only possible due to the kind generosity of businesses sponsoring and advertisers.
It is a great way to promote your business to thousands of local people and visitors. Our social media platforms reach around 20,000 people and our digital newsletters are sent out to nearly 30,000 residents and 1,500 businesses.
So turn the page and find out more about how to get involved and be part of this amazing evening whilst sharing your brand message to thousands of people.