Lichfield District Council team shortlisted for prestigious national award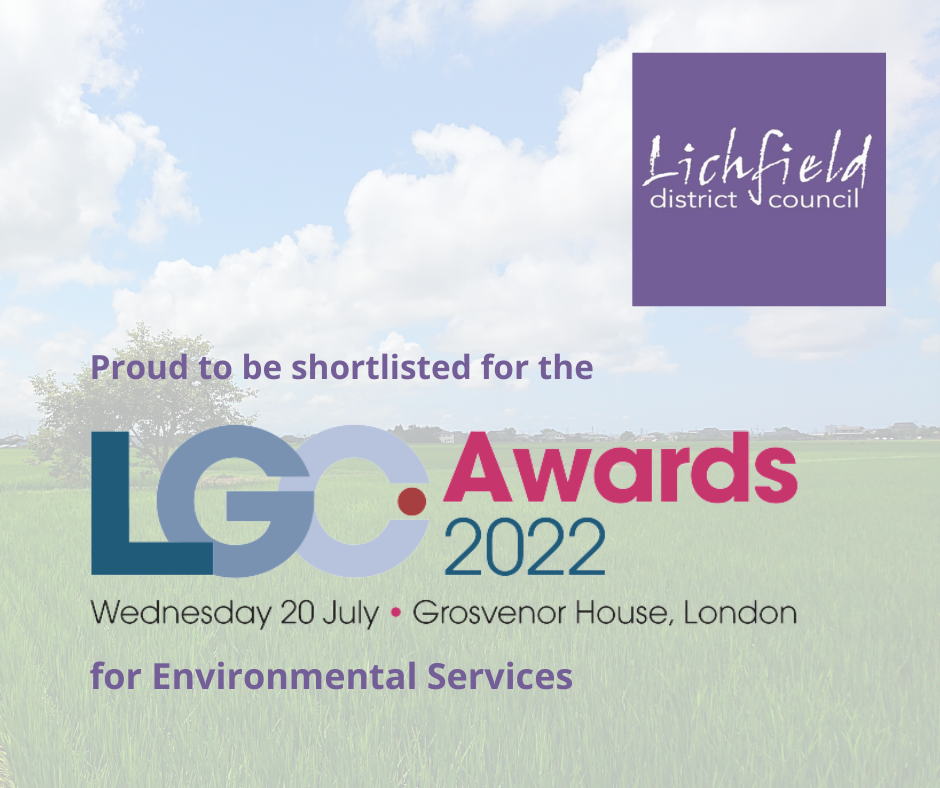 Lichfield District Council's Ecology team is bursting with pride today after its collective work on an innovative environmental project was recognised in the LGC Awards 2022.
The annual awards recognise outstanding achievements in local government and Lichfield District Council's entry, 'Lichfield District Nature Recovery – more, bigger, better and connected habitats', has been shortlisted in the Environmental Services category.
Lichfield district is home to highly valued habitats including heath, woodland, grassland, rivers and wetland and the authority, which has long-championed the preservation of valuable habitats for future generations, is celebrating being recognised for its work in reversing loss of biodiversity.
The Ecology Team has developed a series of original solutions that balance the needs of local development with climate protection.
It has created a 'Lichfield Model' which identifies priority areas for habitat creation and restoration, allocates officer time effectively and measures the biodiversity impact of a development.
It also delivers biodiversity net gains of at least 20 per cent from all types of development.
Lichfield District Council is building on the success of the project with its Nature Recovery Network, which describes key locations where habitats may be created or enhanced, and Lichfield District Land Search which highlights where land is, or may be available, for biodiversity offset delivery.
Simon Fletcher, Chief Executive of Lichfield District Council said:
"I am delighted that our Ecology Team has been shortlisted for this award.

"It recognises the team's excellent work in ensuring the preservation of important habitats across the district.

"There has been a record number of entries this year and to be shortlisted after a vigorous first judging stage is an outstanding achievement."
The LGC Awards will be held at the Grosvenor House Hotel in London's Park Lane on Wednesday July 20.
For more information visit the LGC website.