Buildings in Lichfield to light up for Ukraine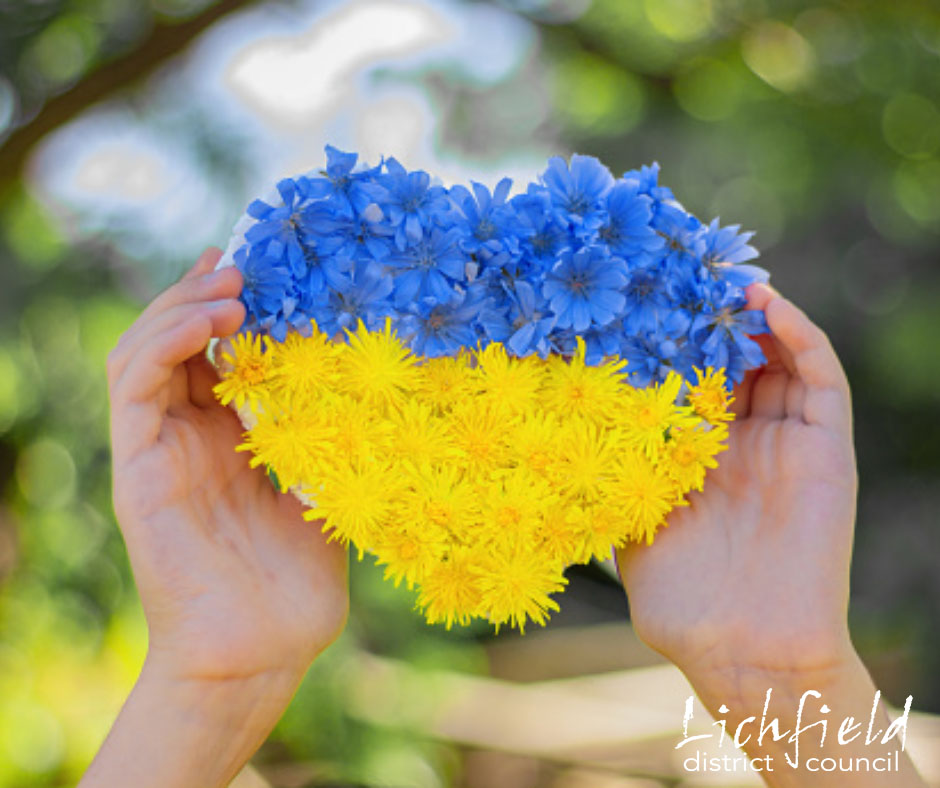 Prominent Lichfield buildings will be lit up in the colours of the Ukrainian flag as a mark of solidarity with the country's embattled people this evening.
District Council House in Frog Lane, The Friary Clock Tower, The Hub and Lichfield Library at St Mary's in the Market Square, The Garrick Theatre and former Angel Croft Hotel in Beacon Street are all participating as the city shows its support.
The west front and two western spires of Lichfield Cathedral will be illuminated and a single bell tolled from 6.45pm to 7pm.
In addition the Lichfield Garrick Theatre is holding bucket collections for UNICEF's Children in Ukraine Appeal before and after tomorrow evening's show performance.
Anyone in Lichfield city centre is welcome to donate at The Garrick during these periods if they wish.
The conflict in Ukraine, which began on February 24 when Russia commenced a military invasion, has led to more than three million people fleeing the country resulting in the largest refugee crisis since World War II.
The Leader of Lichfield District Council, Councillor Doug Pullen, said:
"As a council we want to show our support for the people of Ukraine and demonstrate our abhorrence of acts of war, violence and oppression across the world.

"There are many initiatives taking place across our city and beyond and we are proud and humbled by the response from our people and businesses.

"In a show of solidarity for Ukrainians we are joining forces with Lichfield City Council, The Lichfield Garrick, Lichfield Cathedral and others today by lighting up our properties.

"We are also signposting people to the many supportive projects taking place so that we encourage involvement."
Lichfield Cathedral is hosting a weekly time of prayer and reflection for Ukraine on Thursdays at 12noon.
A dedicated prayer for peace with space to light candles is permanently set up inside for anyone wishing to pray and reflect and the Ukraine flag is raised on the flagpole outside as a visible sign of support.
The Very Rev'd Adrian Dorber, Dean of Lichfield said: "As the violence and destruction continues in Ukraine and more and more innocent people are displaced we feel it is important to do what we can to show our support and echo the world's calls for peace.
"We are now three weeks on and the need to keep this conflict in the forefront of people's thoughts and prayers is ongoing.

"We will, therefore, be lighting up the cathedral in the colours of the Ukrainian flag along with other organisations in the city this Thursday evening.

"As the bell tolls at 6.45pm we would call people to pray for peace and the people of Ukraine.

"I am personally delighted that so many buildings in this small city will be lit up all at the same time as we come together in solidarity."