Ground investigations conducted to prepare Lichfield's Birmingham Road Site for redevelopment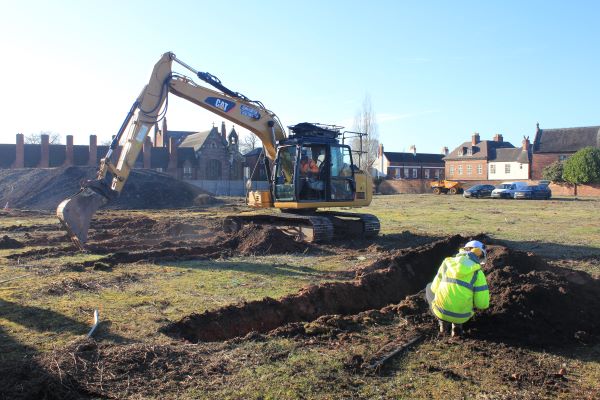 Work is progressing on Lichfield District Council's preparations for the redevelopment of the Birmingham Road Site with a series of ground investigations.
Specialists from environmental consultants Delta Simons were at the former garage site adjacent to Lichfield Bus Station on Tuesday and the former police station site on Frog Lane on Tuesday and Wednesday, to assess ground conditions and ground water for potential contamination and identify any remedial work that may be required.
The works have included making shallow excavations, digging small trenches and taking core samples and soil samples.
The Leader of Lichfield District Council, Councillor Doug Pullen, said:
"We are pressing ahead with our plans for the redevelopment of the Birmingham Road Site.

"It is a key area of the city centre, the gateway for visitors arriving by train, bus and coach and we are committed to transforming it into a vibrant, attractive place with new leisure facilities and accommodation.

"The preparatory works this week are essential for the site's redevelopment."