Workshops to discuss Lichfield pedestrianisation held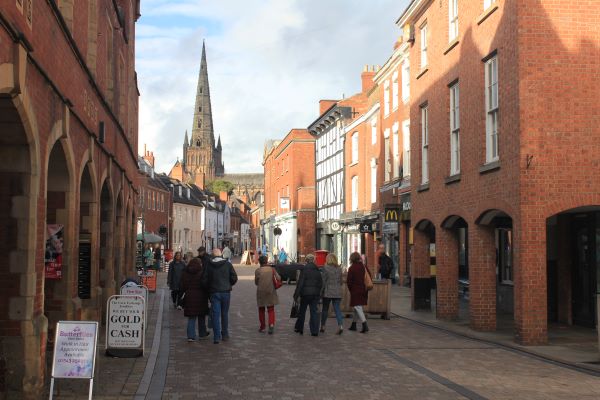 Last month more than 100 people attended workshops in the city, hosted by Lichfield District Council's Chief Executive Simon Fletcher, to share their views about the pedestrianisation of the centre of Lichfield and suggest ideas for how the scheme could potentially be adapted in future.
The workshop was created in response to concerns raised by businesses and blue badge holders with council officers on hand to listen to people's worries and the various positive options for refining the scheme, that were suggested.
Simon Fletcher said:
"I was very grateful for the contributions from the attendees; both in terms of helping understand the impact the Experimental Traffic Order is having on some people and the potential adaptations to the scheme that were proposed through the work the groups did on the night.

"I will be sharing a report with Lichfield District Councillors including the themes and suggestions for how the scheme could be adapted to make it more manageable for some groups of people.

"Together with our residents and businesses we will work to find a solution that is practical and achievable. A second workshop, which the Leader of Lichfield District Council will attend, will be held and we will share our findings. Invitations to this will be sent out to everyone who attended last month's workshop and to anyone else in the district who would like to attend."
Information relating to these workshops will be shared via email to registered attendees and those who have requested information, on the Lichfield District Council website, on our social media, shared with local and regional press contacts and in local printed publications where the timing allows.
Find out more about the pedestrianisation trial and the feedback we received at the April workshops.