New Cabinet appointed at Lichfield District Council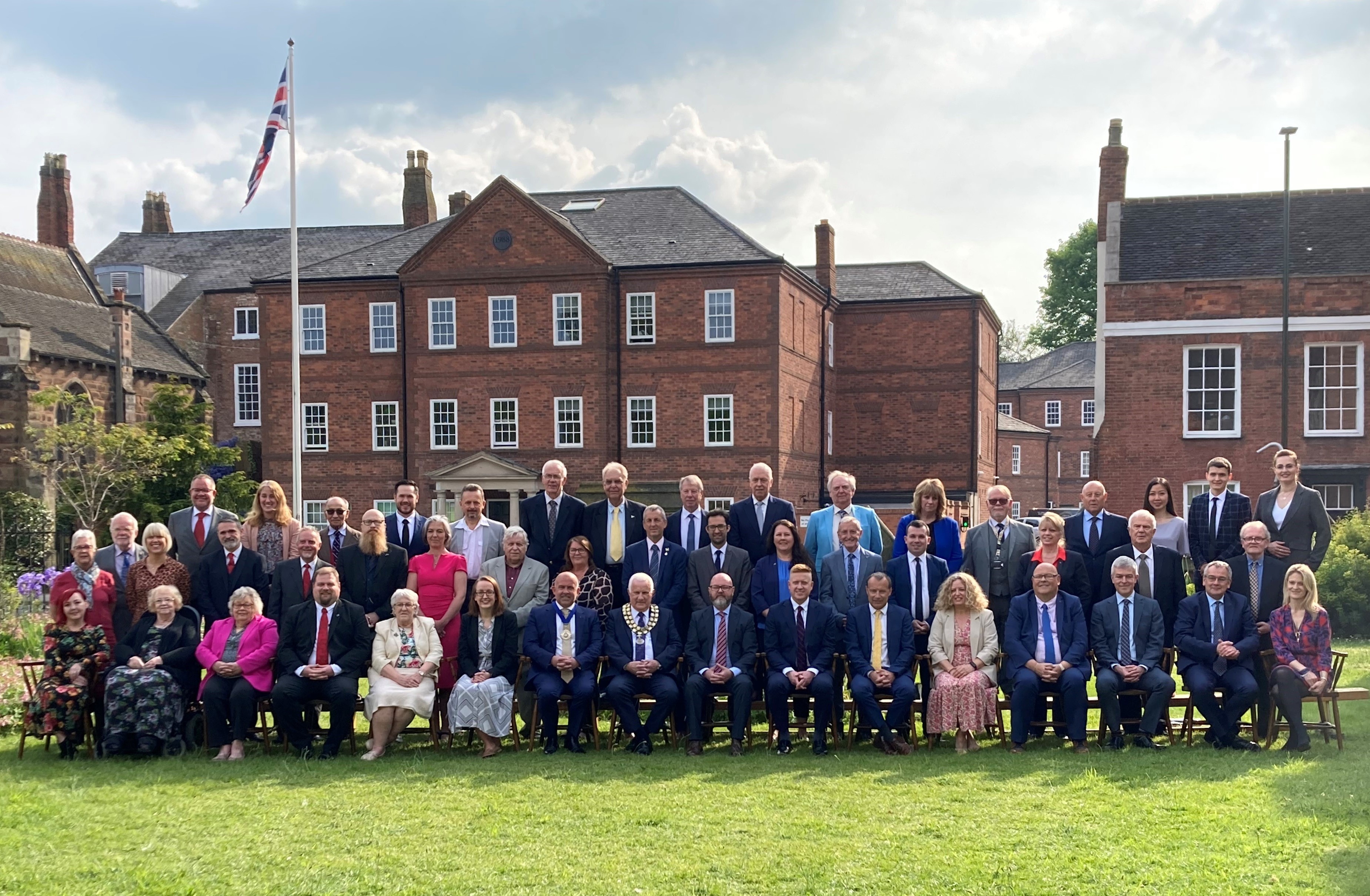 A new team of councillors, responsible for political leadership and delivering services, has been appointed at Lichfield District Council.
At its first full meeting of the council since the election on 4 May this evening members gathered in the Council Chamber where roles and responsibilities were declared as follows:
Councillor Doug Pullen, Leader of the Council
Councillor Andy Smith, Cabinet Member for Leisure, Parks and Major Projects
Councillor Alex Farrell, Cabinet Member for Housing & Local Plan
Councillor Janice Silvester Hall, Cabinet Member for High Streets & Visitor Economy,
Councillor Richard Cox, Cabinet Member for Community Engagement,
Councillor Rob Strachan, Cabinet Member for Procurement & Finance
Councillor Mike Wilcox, Cabinet Member for Waste, Recycling, Ecology & Climate Change
Tonight's council meeting follows the local elections earlier this month which saw Lichfield District Council become an authority no longer functioning under the overall control of any one political party.
The Conservatives still have the most seats at 23, with Labour holding 17 and the Liberal Democrats, 7.
Agreements have been reached that the Conservatives will continue to set council policy through a Cabinet while Labour will chair a cross-party Overview and Scrutiny committee to scrutinise, inform and moderate proposals coming forward.
All parties have pledged to work closely together to deliver services for residents and not hinder progress through political wrangling.
Lichfield District Council's Leader, Councillor Doug Pullen, said:
"Every Lichfield District Councillor wants to improve residents' lives by bringing forward and delivering the best policies and initiatives that they can.

"Members from different political groups have worked together well in the past for the common cause and I'm confident that this will continue.

"I'm looking forward to the opening of a new leisure centre and cinema for the district, for work to commence of the Birmingham Road Site and the Chasewater Greenway while recognising that other groups will have priorities which we need to deliver on."