Cycling enthusiast who survived fatal road collision is opening Hello Velo event in Lichfield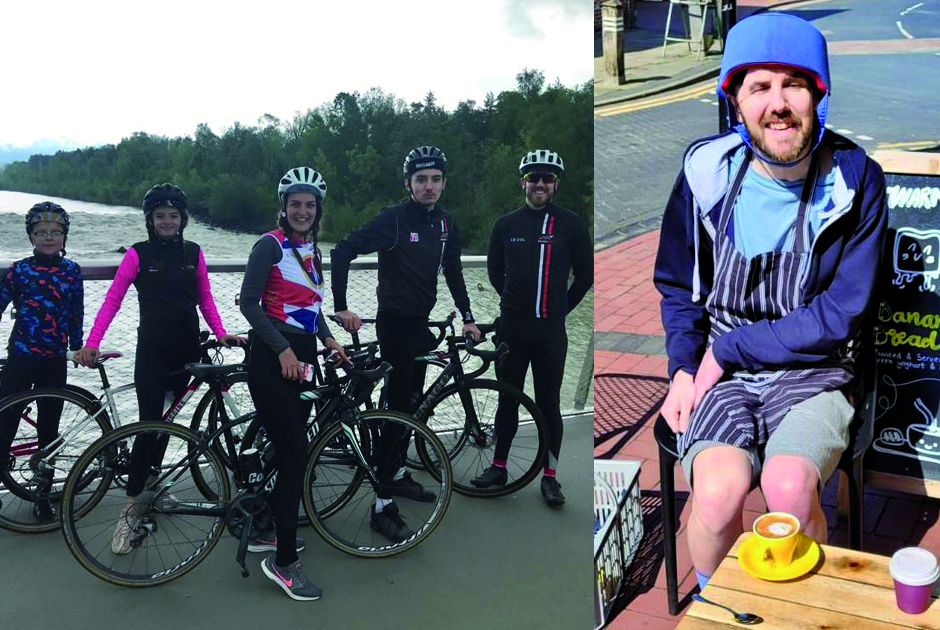 A street velodrome coming to Lichfield District this weekend is to be opened in the city on Saturday by the survivor of a road collision which killed his friend.
James Middleton, a keen cyclist for more than a decade, was left with serious injuries, including brain damage, after he and Martyn Gall were struck by a car as they rode in Alvechurch, Worcestershire in November 2020.
Father-of-two Mr Gall, aged 41, sadly died and James, 34, was put into an induced coma, suffered a stroke, and had to have a section of his skull removed before spending four months in hospital and undergoing regular physical therapy.
His left arm no longer works at all, he has difficulty eating and swallowing, suffers from fatigue, memory loss and the effects of the collision ended his career in marketing.
But despite being left unable to ride James's love of cycling is undimmed and he is excited by Hello Velo which Lichfield District Council is bringing to the city's Bird Street Car Park on Saturday 24 June and to Burntwood Leisure centre on Sunday 25 June from 11am until 4pm.
Described as 'the world's most accessible live sport event', the street velodrome invites everyone, not only cycling enthusiasts, from the age of 2 years and upwards, to ride on the purpose-built track. All of the bikes, including adapted bikes for disabled people, and safety equipment are provided. Just come along and have a go.
James said:
"It is very exciting. I feel emotional, honoured and very happy to have been asked to open the event. My heart is in this city.

"The street velodrome looks pretty cool and makes cycling accessible for everyone. If possible, I am hoping to go on an adapted bike.

"I would definitely encourage people to come along and take part. I want to get people on bikes in a safe way and enjoy cycling."
James, who is supported by fiance Antonia and stepchildren Ben, 23, Blake, 17 and Bella, 14, is determined to make the most of his life and is volunteering at Melbourne in Lichfield's Bird Street, helping out around four times a week.
In addition to the street velodrome in Lichfield and Burntwood there will be a variety of entertainment, food and refreshments making it an event for the whole family to enjoy.
The event is being delivered by Lichfield District Council and Active Lichfield in partnership with Cocker Hoop Creative and Street Velodrome.