New partnership will accelerate new sports facilities across the district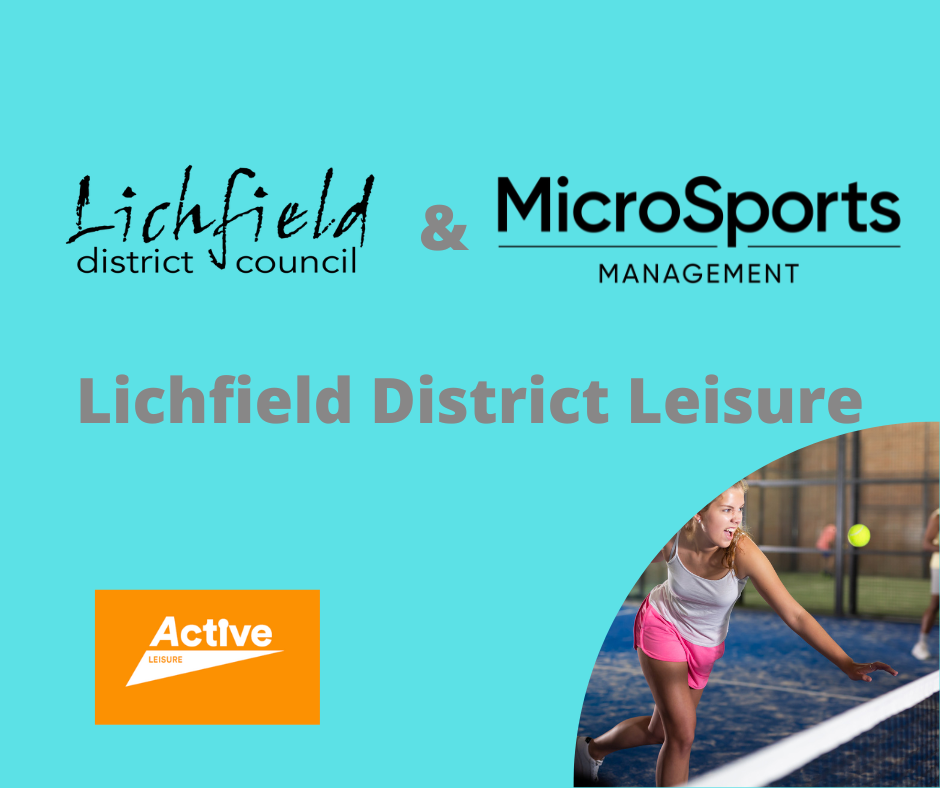 The official signing of the Lichfield District Leisure contract has taken place between Lichfield District Council and MicroSports Management Limited and marks a significant milestone in revitalising and reshaping leisure across Lichfield district.
MicroSports Management, led by Michael Hampson, Microsports Director, will progress the development of new and refurbished sports facilities and will attract many more people to take part in activities that have not been available before.
Whilst the Lichfield district community is set to benefit from a substantial investment of £10 million in the new leisure centre being built at Stychbrook Park, £1.5 million in Community Infrastructure Levy (CIL) funds is also being invested. These funds will create new padel courts, refurbished tennis courts, a soft-play area, a climbing wall, obstacle course and 3G sports pitches. This financial commitment will play a pivotal role in revitalising and enhancing the leisure facilities that support active lives for people across the district.
The decision to allocate CIL funds to reshape leisure in the Lichfield district was made after engaging extensively with residents and careful consideration prioritising the needs of the community. Research shows that investing in leisure facilities not only promotes active lifestyles but also fosters a sense of community, well-being, and inclusivity.
The contract signing now allows progress of the new facilities to take place and the impact of this project will resonate for generations to come, providing opportunities for residents to move more and stay fit and TogetherWe are creating a legacy that will benefit generations to come.
Councillor Andrew Smith says "As we move forward, the focus remains on delivering the highest quality leisure facilities, promoting healthy lifestyles, and creating an environment where everyone can thrive. I want more people to more active, more often. Lichfield district is poised to become a beacon of wellness and recreational excellence and will be capable of attracting more sporting events and visitors to the area. We are thrilled to be working with industry experts MicroSports to deliver new and exciting facilities and to expand the facilities in the district"
Michael Hampson of Microsports Management replied "This achievement would not have been possible without the relentless dedication and collaborative efforts of numerous individuals, including many partners, stakeholders, and the Lichfield community. The invaluable support and engagement have been the driving force behind this exciting venture. Together, we are creating a legacy that will benefit generations to come. I would also like to express my personal gratitude to Simon Fletcher and all of his team at LWMTS and LDC, who have recognized the immense value of investing in our community's well-being and have worked diligently to make this project a reality"