Business centre within District Council House is almost fully occupied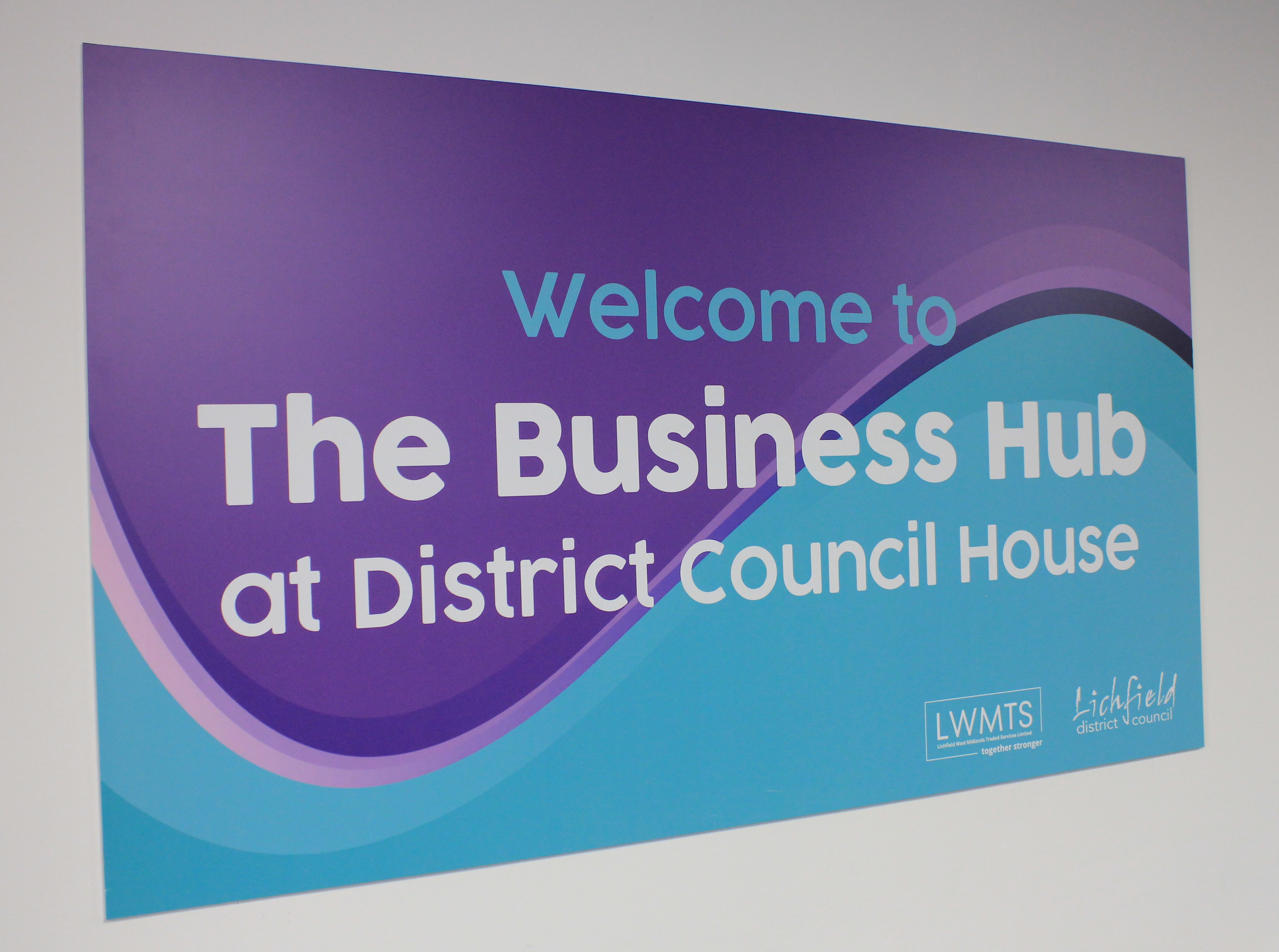 Lichfield's District Council House, which was for decades home only to the local authority, has been transformed in less than a year into a hive of business activity.
Last September, the refurbishment of most of the office space in the building for the accommodation of private tenants commenced, the change spurred by remote working during the Covid pandemic and the introduction of hybrid working in its wake which meant staff occupancy at District Council House fell to 30 per cent.
It was decided to redevelop much of the disused office space and encourage businesses to relocate to it. The first of three phases saw eight tenants move in, the second phase a further three and in the third phase, which has been recently completed, there are eight tenants leaving just one 12-person office space available.
Phases one and two were paid for with a £353,000 grant from the UK Shared Prosperity Fund for the creation of office space for small businesses. Phase three has been funded by a further £300,000 from the same source.
A workplace manager, Gemma Holder, has been appointed to support tenants in the building who have been attracted by its central location, modern office space, meeting rooms and premium broadband together with on-site parking and a series of planned networking events.
Tenants operating from District Council House include In-Form Solutions, which provides a wide variety of consultancy services to the NHS, local and central government, and organisations overseas, and Breslins, a firm of accountants with offices across the Midlands.
There is also management consultancy Ghost Solutions Ltd; Northern Bear, a creative design and web agency for charities and non-profit organisations and automotive containment company SGP Sorting UK Ltd.
Andrew Rowbotham, Lichfield District Council's Director of Operations/Property Services and Estates Manager said:
"The feedback we have received from tenants is very positive – they say the building is excellent, staff are really friendly and there is collaboration which helps us all.

"Importantly the initiative is also generating revenue. The building costs on average £250,000 a year to run but the rental income is covering the vast majority of that now.

"Looking ahead Citizen's Advice has confirmed it is moving in on the ground floor of the building and there are also plans to open a museum to display the many artefacts held by the council."
Janice Silvester-Hall, Lichfield District Council's Cabinet Member for High Streets and Visitor Economy, said:
"I'm really pleased we are making the most of District Council House. With its convenient location and modern facilities, it is attracting tenants from a variety of business sectors and helping them to flourish.

"It's also financially prudent as leasing out areas of the building brings in much-needed income."
Anyone interested in the 12-person office space available is asked to contact Gemma Holder at gemma.holder@lichfielddc.gov.uk