Thousands of residents sign up for garden waste collections in 2023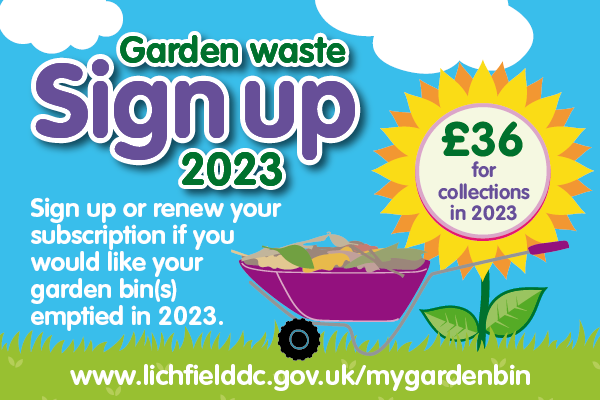 Residents across Lichfield District and Tamworth Borough have signed up for this year's garden waste service in their thousands.
Registration, or subscription renewal, will see their garden waste bins emptied fortnightly, with the charge again held at the 2021 level so it will continue to cost just £36 per bin for a maximum of 23 collections between 30 January and 15 December.
Green waste includes:
grass cuttings
plants and weeds
flowers
prunings
hedge clippings
leaves and bark
pot plants
pond plants
The council wants as many residents as possible to benefit from the collection service which saves them from arranging removal themselves.
Where residents don't generate enough waste to fill a bin, they are encouraged to sign up and share with a neighbour, splitting the cost.
Last year saw more than 9,980 tonnes of garden waste collected across the Joint Waste Service area, and it was disposed of sustainably through processing into compost, improving the environment.
Now the council is encouraging residents to join the thousands who have already signed up to have their garden waste bins emptied this year.
It is also offering, for the first time, a direct debit facility that can be set up ready for payment of the subscription in 2024.
Lichfield District Council's Cabinet Member for Waste and Recycling Councillor Liz Little, said:
"Our thanks to the thousands of residents who have already signed up for collection of their garden waste which commences on 30 January.

"I am very pleased we have been able to create a direct debit option for 2024 to save residents the inconvenience of having to register every year."
To sign up for garden waste collection fill in the online form or call the Tamworth and Lichfield Joint Waste Service on 0345 002 0022.