Lichfield District food hygiene inspection results for March 2023 now available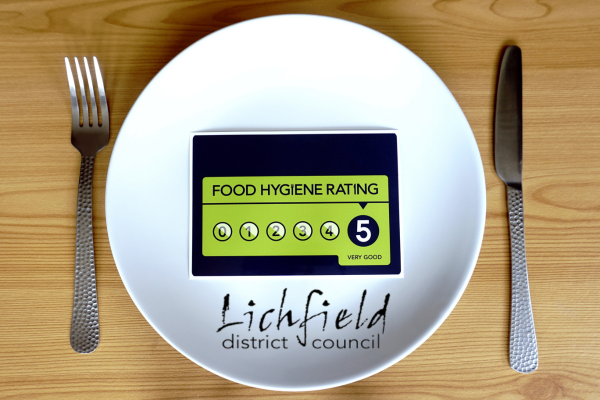 Lichfield District Council's Regulation and Enforcement team has released the results of their monthly food hygiene inspections.
All food businesses, including those operating from home, are subject to inspection by Lichfield District Council's environmental health officers at varying frequencies determined by the level of risk to public health.
Officers provide advice and guidance to all food businesses in order to raise standards, and return visits are made to poorer performing businesses sooner. Where necessary, enforcement action is taken. Residents can check the food hygiene rating of every business at the Food Standards Agency website.
The March 2023 inspection outcomes are as follows:
Inspections in March 2023

Rating

Description

Percentage of Businesses

5

Very good

59%

4

Good

27%

3

Generally satisfactory

5%

2

Improvement necessary

0%

1

Major improvement necessary

9%

0

Urgent improvement necessary

0%