Dozens of people trained in the use of life-saving 'bleed kits'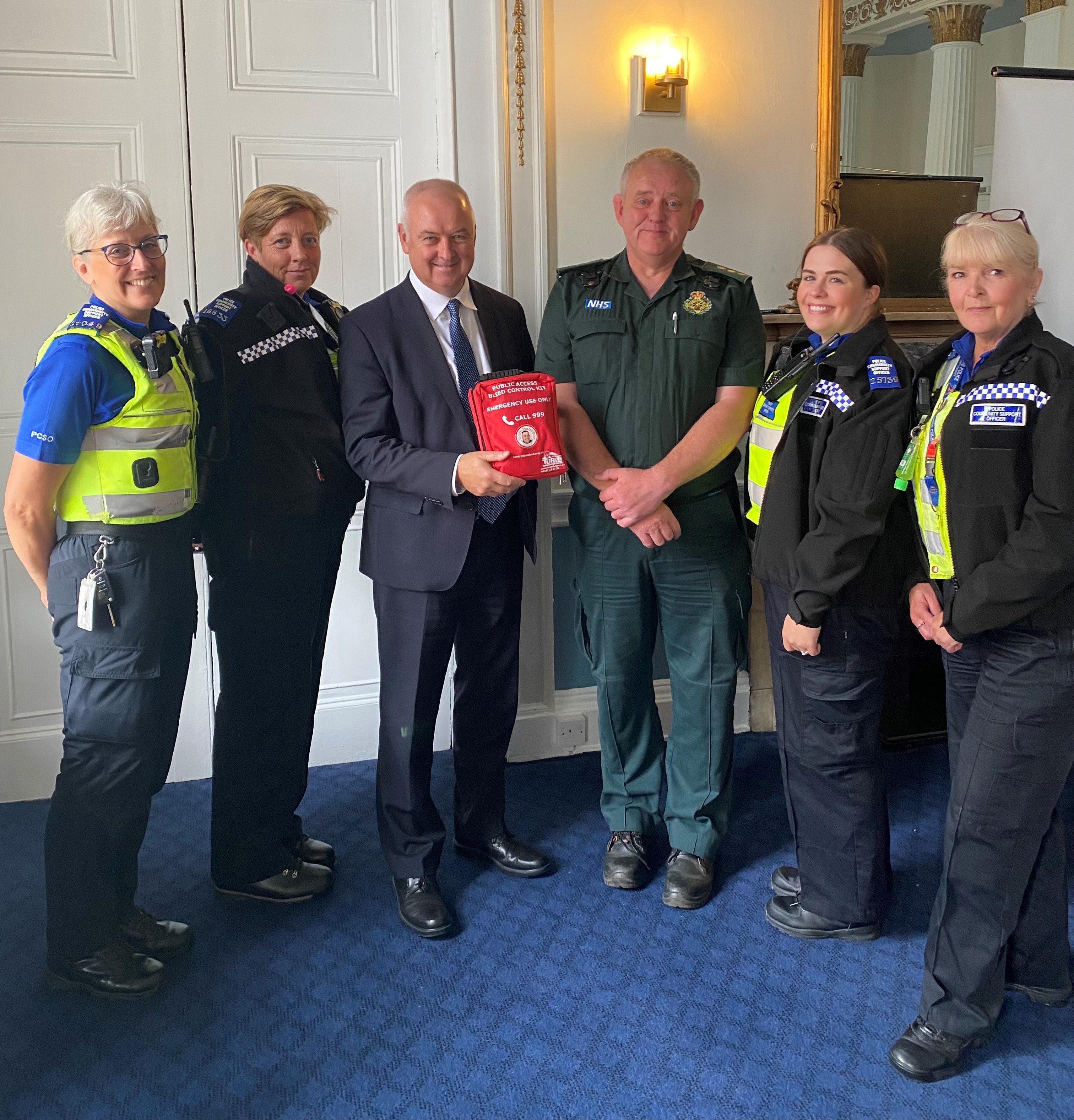 A special training session has been held in Lichfield on the use of bleed kits that can save the lives of people who have sustained serious injury.
The session, held at The George Hotel in Lichfield's Bird Street, was given by officers from West Midlands Ambulance Service.
The bleed kits, which are being distributed across the district as part of an anti-violence campaign that is seeing the iconic Knife Angel visit Lichfield, are used for any severe arterial bleed and have been purchased from funding that Lichfield District Community Safety Partnership applied for from the Office of Staffordshire's Commissioner for Police, Fire and Rescue and Crime.
In all 61 people were trained by West Midland Ambulance Service including representatives from B & M, McDonalds, Three Spires shopping centre, Lichfield Cathedral, Lichfield District Council's Customer Services, Staffordshire Police and The Lichfield Garrick Theatre.
Yvonne James, Principal Community Safety Officer at Lichfield District Council, said:
"This was a very successful event giving people the opportunity to learn how to use equipment which could save lives.

"I would like to thank Staffordshire's Commissioner for Police, Fire and Rescue and Crime Ben Adams, West Midlands Ambulance Service staff for delivering the training and The George Hotel for hosting the event."
Staffordshire Commissioner for Police, Fire & Rescue and Crime, Ben Adams said:
"When someone is seriously injured, getting treatment to stop any bleeding as quickly as possible is vital.

"This bleed kit training session, delivered by the West Midlands Ambulance Service, is a really important way of giving local businesses the practical tools and knowledge, as well as the confidence, to potentially save a life if something happens in their workplace."
There is a bleed kit training session, run by Mere Supplies Limited, being held at Burntwood Leisure centre today, Thursday 27 July from 14:00 – 16:00 and many services have been invited to attend. To book a place, please contact Yvonne.James@lichfielddc.gov.uk."