Citizens Advice South East Staffordshire moves into District Council House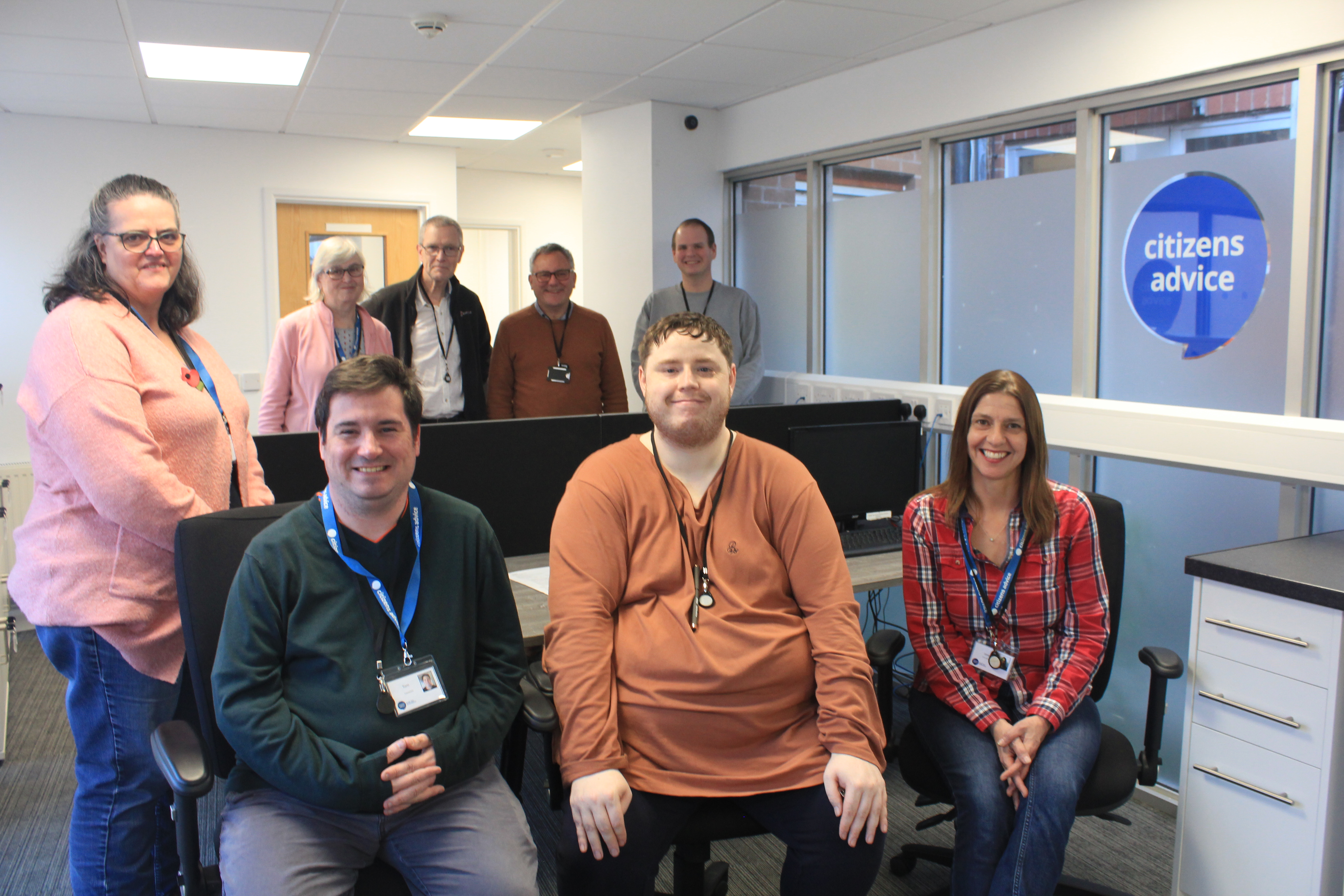 Citizens Advice South East Staffordshire (CASES) is now offering vital support to Lichfield District's residents from its new home in District Council House.
The charity opened its office in Frog Lane, Lichfield recently after moving from its former base in nearby Levetts Fields from which it had operated for over 40 years.
CASES offers free, independent, and confidential advice on a wide range of issues including debts, welfare benefits, housing, consumer matters, immigration and more.
With an office on the ground floor at District Council House and two private rooms for interviewing, the move benefits residents by bringing another important community service into District Council House, creating a hub for support in one easily accessible location.
The collaboration between the council and CASES also offers increased awareness of services for both organisations.
John Griffiths, Chair and Trustee of CASES said:
"As a provider of high-quality independent advice and information to residents of Lichfield District, we are delighted to relocate to Lichfield District Council as it creates so many benefits to our community.

"As part of Lichfield's Community Hub, it will provide so much more convenience to visitors and users of our service in a much more modern and appropriate setting.

"The move also increases our visibility and as the move demonstrates value for money, it will enable us to further invest in our Burntwood office, so we are able to commit our support across the district.

"We would like to thank Lichfield District Council for giving us the opportunity to share their modern facilities and form part of their community hub."
Lichfield District Council's Director of Operations/Property Services and Estates Manager Andrew Rowbotham said:
"We have been working with CASES over the past 18 months to bring their service into District Council House as part of our efforts to turn the building into a local hub for the community and local business.

"The council is delighted to welcome CASES to District Council House and is looking forward to a productive, collaborative future working together."
Anyone wishing to access CASES is asked to make an appointment on freephone 0808 278 7977.