Financial support, loans and debt advice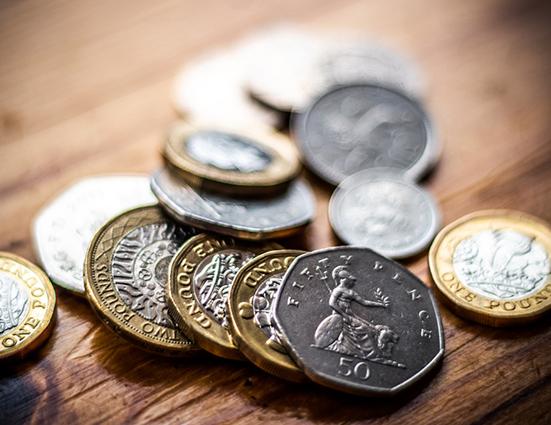 Local council tax support scheme
Local council tax support helps people on a low income pay for their council tax bill - used to be known as council tax benefit.
You don't have to be unemployed, or unable to work, to claim council tax support. If you are entitled to support, you won't receive a payment - instead, we'll take the amount you are entitled to off your council tax bill.
If your bill is not entirely discounted, you will still have to pay the remaining balance over the course of the year. We'll set out how much you need to pay in your council tax bill.
Universal credit and housing benefit
Universal credit is a payment to help with your living costs. It's paid monthly and you may be able to get it if you're on a low income, out of work or you cannot work - apply for universal credit.
If you are of state pension age, live in supported accommodation or temporary council homeless accommodation, you will need to apply for housing benefit instead of Universal Credit. Apply for housing benefit.
If you aren't sure what you may be entitled to, turn2us has a handy benefits calculator that can help you work out what help you may be able to access. Visit turn2us website.
Discretionary housing payments
If you have been awarded housing benefits or universal credit (which includes an allowance for housing), but are still struggling to pay your rent, you can ask us to consider giving you extra financial help, known as a discretionary housing payment.
Citizens advice
Citizens Advice South East Staffordshire is a local charity that provides services to residents in Lichfield and Burntwood. It offers free, confidential, impartial and independent advice and information on any subject, including:
debt and money management
welfare benefits
housing advice
consumer rights and advice
employment advice
family advice
advice on loan sharks
The team offers practical help, including filling in forms and drafting letters. They can also speak to and negotiate with third parties, including creditors.
If you would like to speak to someone or book an appointment, visit the CAB website or call 0808 278 7977. Lines are open Monday - Friday, 9.30am - 4.30pm.
Financial support through Fusion Credit Union
Lichfield District residents can access low cost loans with Fusion Credit Union. Fusion Credit Union has been operating in Lichfield since 2005 and is a not-for-profit financial co-operative that pool members' savings to make low-cost loans to other members. Fusion is operated entirely by volunteers. It costs just £2 to become a member of Fusion Credit Union. As well as being able to save, Fusion Credit Union also has a special junior account and offers loans for home deposits and insurance.
The amount that Fusion Credit Union will lend to its members is £50 – £400 for the first loan. Subsequent loans may be for a larger amount depending upon individual circumstances. There are no penalty clauses for paying a loan early, and the interest is fixed for the term of the loan. All loans also benefit from free life insurance and, as long as customers keep up with repayments, there are be no extra fees or charges.
Loans are available to everyone, over 18, who lives, works or volunteers in the Lichfield or Cannock Chase District areas.
Pop in to the office or collection point (Curborough Community Centre, Reynolds Close, Lichfield, WS13 7NY or visit the collection point at Hednesford Library, Market Street) or call 01543 415032 or 07972 65618 to talk to a member of the team.
Visit www.fusioncreditunion.co.uk for more information.
Step Change debt charity
The Step Change team of debt experts help hundreds of thousand of people a year to deal with their debt problems. With 30 years experience, the team can provide the advice and support you need to achieve long-term financial control.
Step Change offer free, flexible debt advice that is based on a comprehensive assessment of your situation. The team also provide practical help and support for however long it's needed.
Visit the Step Change website to find out more.
Money Helper from the Money & Pensions Service
Money Helper is a website created by the Money and Pensions Service (MaPS) which is an arm's-length body sponsored by the Department for Work and Pensions and works closely with HM Treasury.
If you're behind on your bills or going into debt to pay them, the best thing you can do is take action. You might be able to claim extra benefits to help you increase your income, such as cost of living payments, Household Support Fund and Universal Credit.
Whether you're worried about rising rents, covering higher energy costs or tackling debt, Money Helper brings together useful tools, calculators and guides to help you keep on top of your money.
For more help with the cost of living, the government's Help for Households website has energy saving tips, and information about the payments and extra support you could be entitled to.
Loan shark advice
If you are in debt or you are thinking about borrowing from unauthorised lender, get advice first, for example, at your local Citizens Advice Bureau.
If you think a money lender is a loan shark/operating without being FCA authorised, we would encourage you to contact the Illegal Money Lending Hotline on 0300 555 2222.
The advisers can give you advice about your situation. The information you provide helps them to take action to stop illegal money lending.
You can also email the Illegal Money Lending Team at reportaloanshark@stoploansharks.gov.uk or text loan shark and your message to 60003.
You can find more information about loan sharks and reporting them at www.gov.uk.
Help for Households website
The governmment's Help for Households website brings together a range of information and advice to help you save on your energy bills and more, including: