Pavement licences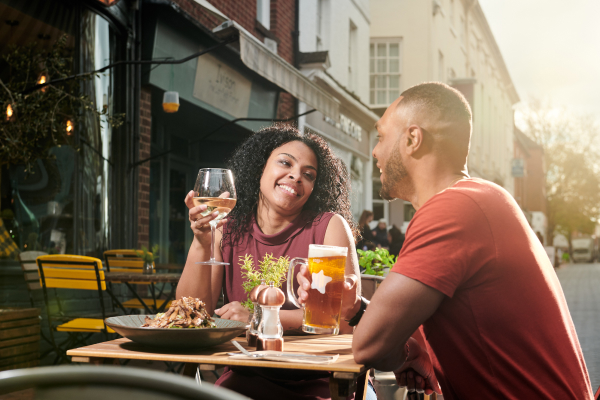 Cafes, restaurants and bars in the district can apply for a temporary pavement licence* to place furniture on the pavement (and certain other types of highway where vehicles are restricted, such as pedestrian zones) to support their recovery following the covid pandemic.
The government has extended the ability to hold a temporary pavement licence until 30 September 2024*.
Pavement licences are otherwise granted under Part 7A of the Highways Act 1980.
Where a temporary pavement licence is granted:
clear access routes on the highway will need to be maintained, taking into account the needs of all users, including people with disabilities.
there must be a minimum 2m depth of pavement remaining (outside the area used for the pavement licence). This may be relaxed where there are temporary road closures or other traffic orders in place.
Find out more about the conditions of pavement licences.
Experimental traffic regulation order
Lichfield City centre is currently subject to an experimental Traffic Regulation Order. This means the designation of both roads and pavements change depending on the day of week and time of day. Find out more.
* Temporary pavement licences are granted under the The Business and Planning Act 2020.