Disabled facilities grants
What to expect when your adaptation is happening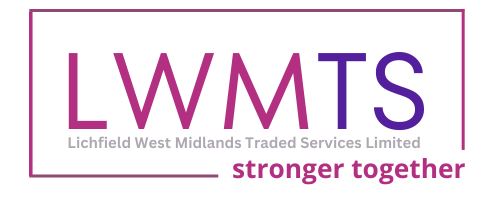 What do I need to do before the works start?
Please make sure that all your personal belongings have been removed from the room/area that the contractors will need to get to – i.e. the room that works are being completed in and their access route to it.
Please ensure the areas are clear from any clutter, personal belongings and are in a hygienic condition.
If you have any pets, please make sure they can be kept away from the areas that the contractors are working to keep both them and the contractors safe. The contractors will need to come in and out of your home carrying materials and tools and may need to leave the door open for short periods of time whilst doing so.
How long will the works take?
This will depend on the works that are being carried out.
For example, most level access shower works take between 10 and 15 working days (2-3 weeks) to complete, but larger extensions and major building works might take a lot longer.
Your caseworker and technical officer will be able to let you know how long your specific adaptation will take.
What times will the contractors work?
The contractors are 'allowed' within the works contract to work between 8am and 6pm from Monday to Friday. This does not mean that they will always be there for the whole of this time every day.
If you agree to earlier start or later finish times then this is quite alright as long as you are happy with that.
The contractors should let you know if there won't be anyone on site on any day, e.g. due to needing to wait for plaster to dry or other issues.
Will I have a working toilet?
If you are having works done to your bathroom and you only have one toilet in your home, we will ensure you have the use of a working toilet at the end of every day. During the day however, there may be times when your toilet isn't available. Please note that toilets may not be fully fixed during the works, so care should be taken when using it.
If not having constant access to a toilet will present you with difficulties, we would advise you to ask if you can use your neighbours' toilets. Alternatively if you think you will need a commode for during the works please speak to your caseworker who will do their best to work with Staffordshire County Council to arrange for one to be provided from their equipment service.
If you already have support from Staffordshire County Council they may be able to arrange this for you directly.
Will I have running water?
If you are having works done to your bathroom/kitchen, your water supply shouldn't be affected provided your supply can be isolated.
However, if there are problems with the isolation valves then it may be that your homes water supply is stopped for periods during the day.
The contractor will let you know if they need to do this so you can fill any jugs and kettles beforehand and let you know how long it might be off for.
Your water supply will always be turned back on at the end of each working day.
Will the contractors use my electricity?
For most smaller building works the contractors should use battery powered tools, but if they do need to use your electricity they should ask first and make arrangements to reimburse you for the cost.
If this happens, please let you caseworker or technical officer know and they will speak to the contractor on your behalf to make sure your works don't add costs to your electricity bills
Will there be much mess?
All building works do create some mess.
We require all contractors to cover/sheet floors between your homes entrance and the area they are working in, but we also recommend that if you are concerned that you also put some additional floor coverings down.
All contractors should clean up after themselves each day and leave your home in a tidy space.
Please note that they will not fully clean all areas at the end of each day but should fully clean before they sign off.
Where will the rubbish go?
All rubbish will be removed from your property at the end of the adaptation works.
There may be a need for some rubbish to be temporarily stored at the front of your home and for larger works a skip may be required to be placed on or near your home. If a skip is needed, the location for the skip will be agreed with you.
Your technical officer and the contractor will be able to give you exact details when your grant has been approved and before the works start.
Any concerns?
If you have any concerns during the works please contact your technical officer or caseworker.